Day 1: Arrive Lima
Arrive in Lima. After picking up your luggage and clearing customs, walk across the street to the comfortable and conveniently located Wyndham Costa del Sol Hotel. Settle into your room and rest up for your Peru tour ahead. Your exciting trip is filled with ancient ruins, local markets and hiking through the beautiful Andes Mountains!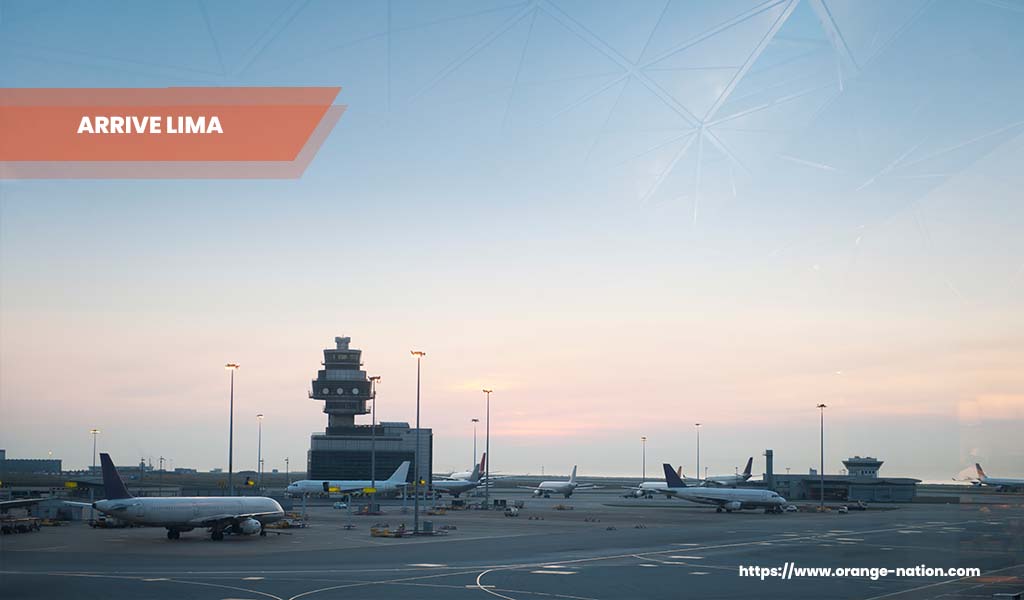 Day 2: Fly to Cusco
Upon your arrival in Cusco, you will be welcomed by our representative and transferred to your hotel. There, you will receive a short briefing before you can spend the day at your leisure.
Today is free to relax and explore on your own. You can visit the churches and surrounding ruins. Try the enormous Sacsayhuamán ruins that overlook Cusco (these ruins showcase building blocks the size of pickup trucks). You can also wander through the bustling Plaza de Armas in the heart of Cusco. Shop for love potions in the San Pedro. Finally, end your day people watching from the cafes and restaurants that line these lovely streets from their cute balconies.
The evening is yours to take in some of Cusco's varied and exciting nightlife where live folk music and excellent food abound!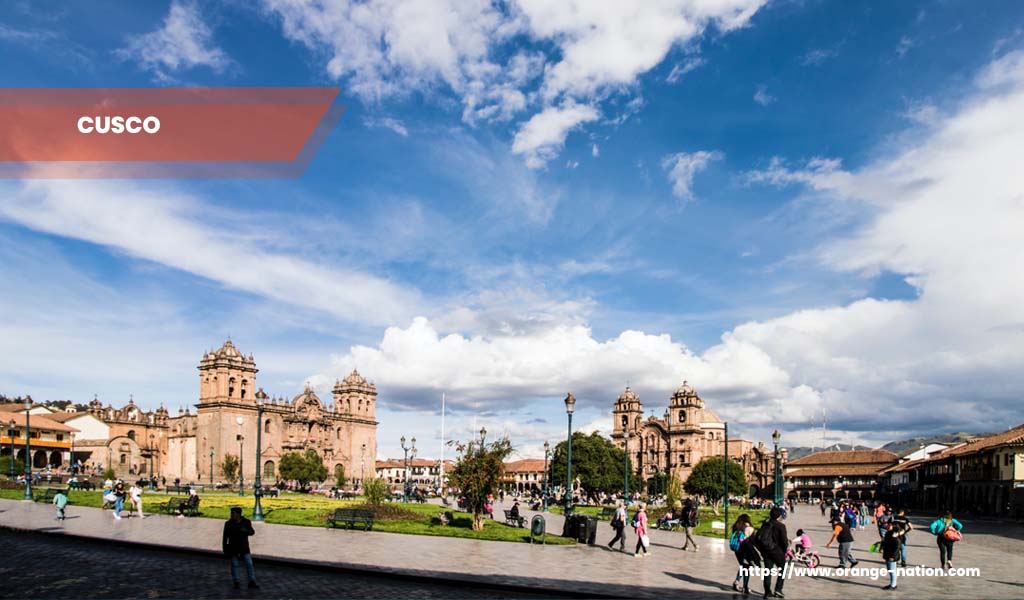 Day 3: Sacred Valley of the Incas
This morning, journey to the lush countryside of Peru. The Sacred Valley has been a highlight for many travelers in Peru. Stroll through the colorful local street markets, maybe purchasing a souvenirs or two. Hike to the agricultural fortress that is the Pisac ruins, that overlooks the Urubamba River.
Getting off the beaten trek we visit the town of Maras, to see their Pre-Inca Salt mines. The mines produce pink salt in a very ancient and traditional way. Later, we head close by to the Inca Green house in the Moray terraces. These terraces are a representation of how sophisticated and advanced the Incas were for their time. Eventually, you make our way to the living Inca city of Ollantaytambo where will spend the night. We have a some time to explore the ruins that are perched at the top of the town before heading out to a restaurant for dinner.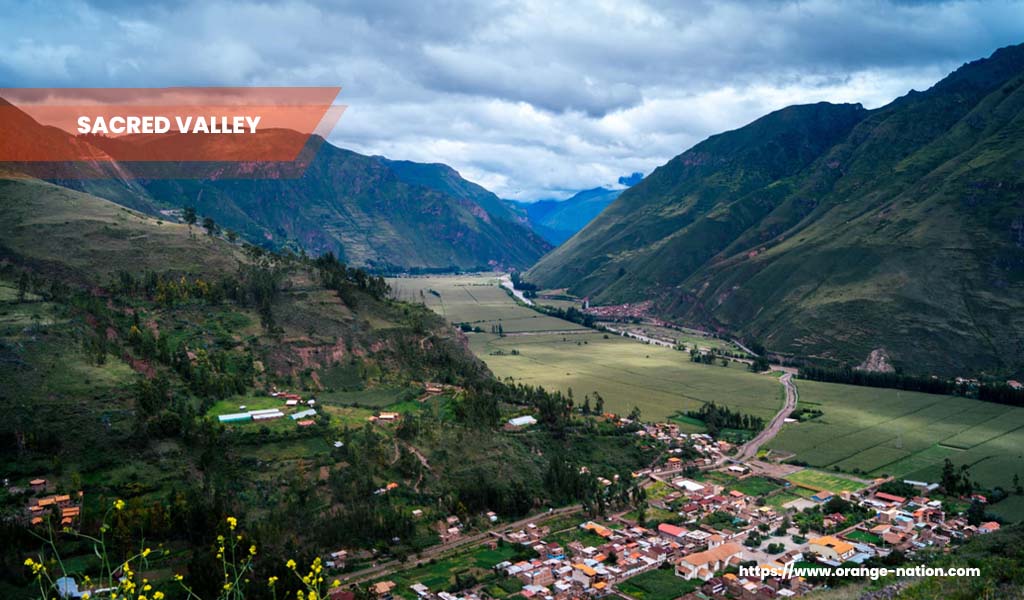 DAY 4: Ollantaytambo – KM 82 – WAYLLABAMBA – AYAPATA
After a scrumptious breakfast at your hotel, your guide will pick-you up at 7am to begin our journey to the hiking checkpoint Piskacucho (KM 82). At the checkpoint the ranger will check passport, permits and all relevant discount cards. The adventure begins! You will now embark on the 3rd most popular hike in the world (according to lonely planet). We also meet our dedicated support staff, including our porters and cooks. After getting suited and booted our trek begins.
Our hike begins on flat terrain along the Vilcanota river. Enjoy the stunning views of the ragged Andes mountains that tower above you. Spend the first day of this trek enjoying the view, feeling humbled by your surroundings, as well as admiring the breath taking landscape. We stop along the way for our first 5-course lunch made by our talented chef, an unexpected fine dining experience in the wilderness. As we make our way through the Inca Fortress Huillca Raccay , we take a break while the guide gives you a brief history on the Incas.
From the Fortress there are spectacular views of the vast Inca site of Llactapata and the snowcapped peak of W´akay Willca. Continuing towards Wayllabamba (3,000m/9,842ft) we trek uphill for another 2 hours before reaching our first campsite of Ayapata. On arrival, our porters will have camp already set up and afternoon tea accompanied by a delicious snack is served. Later, your chef will prepare an abundant and nourishing dinner that's been made from both local and international ingredients. Finally, settle into your spacious tent and reenergize for a challenging second day of hiking.
Meals: Lunch. Afternoon tea. Snack. Dinner
Accommodations: Camping facilities
Distance: 12KM / 7.5MILES (at approx. 6-7 hours' hike)
Difficulty: Easy to Moderate

DAY 5: AYAPATA – PAQAYMAYU – CHAQUICOCCHA
Your guide wakes you up with a steaming cup of tea at 5:00am. After, we provide a basin of warm water to freshen up before the chef and his team serve a hot and hearty breakfast. We serve varied breakfast options over the days. You can look forward to things like pancakes, omelets, fruits, porridge, toast with butter and jam and hot drinks like hot chocolate, various hot teas and coffee. Our sizable breakfast is exactly the right amount of fuel needed to tackle the most challenging day on the Inca Trail. After filling up your water bottle with the boiled water we provide , we set out for a day that promises to be the most challenging, but satisfying at the same time.
We begin our day with a steep incline going through cloud forest towards Llulluchapampa (3800m/12 460ft), gaining almost 800m/ 2 625ft in elevation. Along the way you come across llamas and alpacas grazing lazily and drinking from the fresh water streams available throughout the mountain side. After catching your breath, we continue on the steep incline toward the prized peak of the day, Dead Women´s Peak (4 200m/ 13779ft). This is the highest and most challenging peak of the trail. Once you reach the top, the sense of achievement you will feel is indescribable. The spectacular views from the hill top are absolutely mesmerizing, almost as if you are standing on top of the world.
After a well-deserved rest, we start our hike down to our lunch spot in Pacaymayu (3 580m/ 11 700ft). Our walk passes by calming waters cascading from the tops of the mountain peaks and we cross over well-structured Inca bridges. Upon arrival at our lunch sport, our hard-working porters will have everything already set up and welcome us with a hot drink, before another 5-course gourmet lunch is served in our dining tent. Later, we start our second steep incline towards our second peak of the day Runkuraqay (4 000m/ 13 123ft). This basket shaped hill top is usually covered in fog and gives the illusion of being within the clouds.
Next, is a descent to the Archeological site of Sayacmarka (3 650m/ 11 975ft), which translates to ´inaccessible town´ in English. Finally, we make our way down to camp in Chaquicocha (3 600m/ 11 800ft). At camp we enjoy our afternoon tea, which is later followed by a scrumptious dinner. Enjoy the great views of glaziers as you wind down from the physically challenging day.
Meals: Breakfast, lunch, afternoon tea, snack, dinner
Accommodations: Camping facilities
Distance: 16KM / 10MILES (at approx. 9 hours' hike)
Difficulty: Moderate to Challenging

DAY 6: CH´AQICOCHA – PHUYUPATAMARCA – WIÑAY WAYNA
Your third morning on the Inca Trail is unreal, a mythical day that represents a kind of living that only existed over 600 years ago.  Your guide wakes you up with a hot cup of tea in your tent before you head out for a scrumptious hot breakfast at 06:00AM. After breakfast we trek on an undulating trail towards Phuyupatamarca (3 670m/ 12 040ft) which means ¨Town in the Clouds¨. This area borders the jungle and has a low-lying mist that creates a unique and surreal scenery that has everything covered in cloud. This archeological site has 15 constructions, with 6 of them being ritual water baths.  From the top you get an expansive view of the valley, the canyons below and the spectacular landscape that surrounds you.
Later, we continue trekking through cloud forest to the newly discovered agricultural site of Intipata (2 897m/ 9 505ft). The trail takes you through tunnels that the Incas created through the mountain side and tree trunks, with its staircases carved into the rock. The rest of the trail for this day is a steep downhill and the rocks can get slippery. Boots with good grip and walking poles really come in handy at this point. Intipata was only discovered in 1992 and comprises of a vast terraced farming area. It was an important agricultural source for the royalty living at Machu Picchu. You can still find fully functioning water fountains that were used for irrigation purposes. 
As we continue on our descent, the weather warms up significantly, this is because of the significant drop in elevation, as well as the fact that we are approaching the Amazon Jungle. Getting closer to Wiñay Wayna (2 680m/ 8 793ft), the flora becomes more vibrant in color and the mountains are a beautiful lush green. Upon reaching Wiñay Wayna campsite, we stop for a well-deserved lunch in our last campsite of the trek. We can rest assured knowing Machu Picchu is only a day away.
After lunch we take a very short hike to the second most popular Inca site on the trail after Machu Picchu. This stunning archeological stands as the most well-preserved Archeological site in the world. It gets its name from an orange orchid on the trail that grows abundantly throughout the year. Your guide will share the fascinating history of this site. Also enjoy the breathtaking views of snow-capped mountain peaks, the waterfall below and the Urubamba River snaking its way through the valley. We head back to camp for afternoon tea, followed by our last gourmet Andean dinner, made by our talented chef. The night in this campsite is much warmer. And on a clear night, you can look forward to spectacular star studded night skies.
Meals: Breakfast, lunch, afternoon tea, snack, dinner
Accommodations: Camping facilities
Distance: 10KM / 6.2MILES (at approx. 5 hours' hike)
Difficulty: Moderate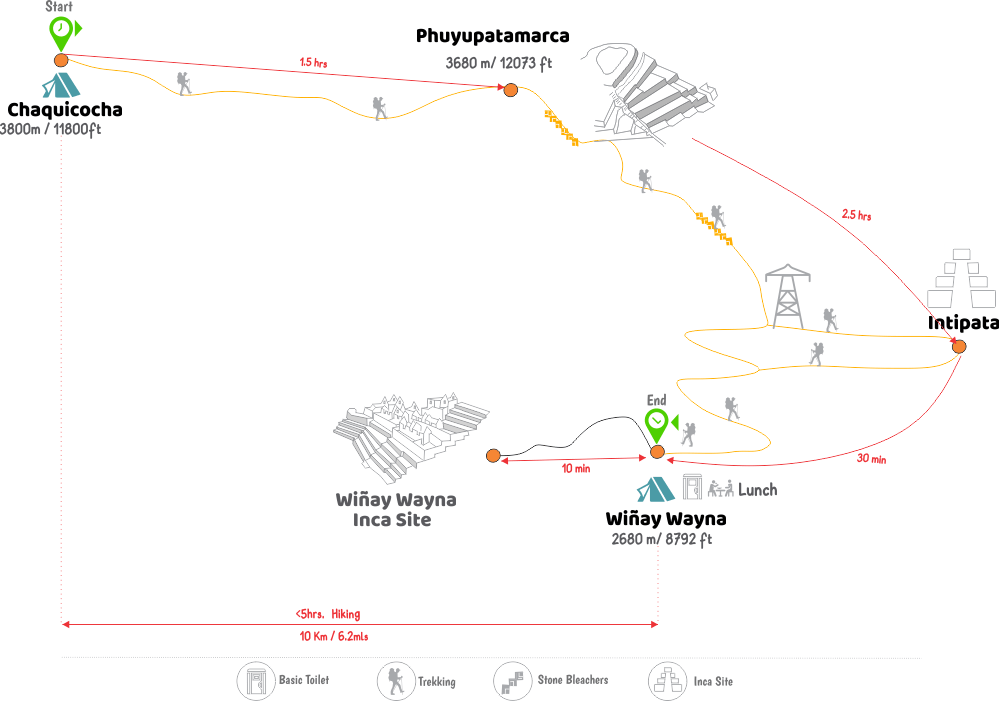 DAY 7: WIÑAY WAYNA – MACHU PICCHU – CUSCO
The day you have been waiting for is finally here!!  This will be our earliest start so far. Breakfast is served at 4:00am. We say good bye to our superhuman porters and the chef and his team, as they rush to catch the only staff train available. The best thing about our last camp is that you can indulge in a shower before getting dolled up for pictures at the great Citadel of Machu Picchu.
We start are gradual hike to the famous Sun Gate, passing the notorious steep and narrow gringo steps. The Sun Gate (2 720m/ 8 924ft) also known as Inti Punku. Inti Punku will give you the first jaw dropping view of the Machu Picchu Citadel (2,400m/7,872 ft). Watch the citadel  just as the sun rises behind it, spreading over it like melted gold. Finally, we walk downhill the Royal Inca Trail to enter the Citadel of Machu Picchu from the top through the "House of the Guardians" where all of the famous postcard pictures of Machu Picchu are taken.
From there, we proceed towards the control point, where we register and leave any large backpacks or walking poles. The rangers do not allow anyone to take small bags into Machu Picchu, such as camera bags. Walking poles are not allowed because they can damage the stones. Your guide will give you a guided tour and educate you about the history of the ruins for about two hours. You will see many of the important parts of Machu Picchu.
After your tour, those who have booked in advance for the extra hike up Huayna Picchu or Machu Picchu Mountain, will have time to enjoy those views on their own. When you have had your fill of the exceptional views of Machu Picchu, you will take the bus back down to Aguas Calientes for lunch (not included). Depending on our train departure time, you may also have time for some shopping or sightseeing.  
The Expedition Train at 2:55 or 3:20pm will take you back to Ollantaytambo, following the spectacular Urubamba River. You can also see Wiñay Wayna from the train if you look up high on the steep canyon wall! Back at Ollantaytambo, your driver will meet you at the exit from the train station to take you back to your hotel in Cusco in our private vehicle. You can expect to arrive at your hotel by 7:00pm.
Meals included: Breakfast ONLY
Distance: 6kms/3.7mls
Difficulty: Easy
***IMPORTANT:
On the 4 day Inca Trail, we will be doing the Circuit #3 and there is no way to do another circuit unless you buy an additional entrance to Machu Picchu (US$57).
You can upgrade to the Vistadome Train for the same times, 2:55 or 3:20, 4:22, or 4:43pm. The cost is $67 USD.
Early trains can be organized by request and it has to be done at booking.
The Huayna Picchu Mountain Hike depends on availability and let us know about it at booking.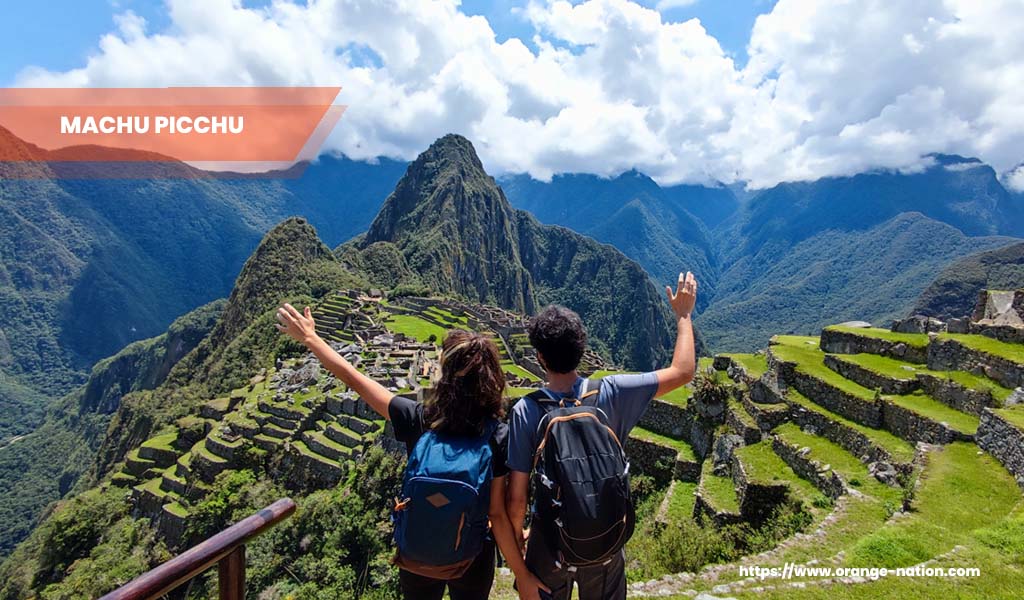 Day 8: Cusco – Cusipata – Llacto – Rainbow Mt – Llacto – Cusco
Your journey begins at the crack of dawn, around 4 am. We embark on a relaxing 3-hour scenic drive through the South Valley to the incredible Rainbow Mountain. Along the way enjoy views of ancient Inca terraces that the locals still use for their farming, beautiful valleys and a rugged mountain landscape. You could also use this opportunity for some brief shut eye.  
The road leading to the start of your trail goes along a scenic view of a flowing stream with crystal clear waters. Once you reach the trailhead, the team serves breakfast surrounded by herds of llamas and alpacas. You also get the pleasure of getting unobstructed views of the majestic Ausangate Mountain (6,385 m/ 20 948 ft) from the trailhead and for the entire duration of your hike. You get to witness the locals in their colorful traditional outfits, speaking the ancient language of the Incas, Quechua. The women´s outfits are the most intriguing, with their stunning layered skirts, each layer a different bright color.
The route is visible through-out and looks deceivingly easy. However, the hike is at very high altitudes and is a steady climb. Although the climb is gradual, its important to hike at a considered pace because suffering from altitude sickness is very lightly at this elevation. The views are absolutely stunning along the way, from the snow broached mountains, to the villagers in their tradition outfits, it's a truly unforgettable experience. Once you concur that last steep incline and arrive at the top, the jaw dropping beauty and the strikingly vibrant colors of the mountain will take your breath away.
After having your fill of the mountain, we continue our hike down towards our private transport or to the optional hike of Red Valley. Red Valley is definitely worthwhile and a more moderate hike. On arrival, the mountains that welcome you are completely dusted in red with a scattering of green bushes. The Red Valley also tends to be less crowded, giving you plenty of opportunities to take unobstructed photographs. Later, we head back to the trailhead for a scrumptious 5 course lunch prepared by our talented chef. Finally, we drive back to Cusco with an estimated arrival time of 4:30pm. 
DAY 9: BACK HOME.
At any time, we will drive you back to airport for you flight back home or next destination. Please coordinate your departure time with the office.
End of our service.