Orange Nation is a family owned travel agency and direct local tour operator based in Cusco with personal experience over many years of trekking. Orange Nation is a 1oo% Cusquenian company without any shareholders. That specializes in personalized treks and tours while providing high quality service to our clients. We are a fully licensed company with the relevant licenses needed to run an honest and wholesome company. (Below are all of our licenses). All of our licenses are obtained through the Peruvian government and tourism department. We are compliant with all local laws and are always updating anything needed to ensure we are running an equitable business. We have been recognized by TripAdvisor among other popular travel sites and are excited to create unforgettable experiences through our treks and tours!.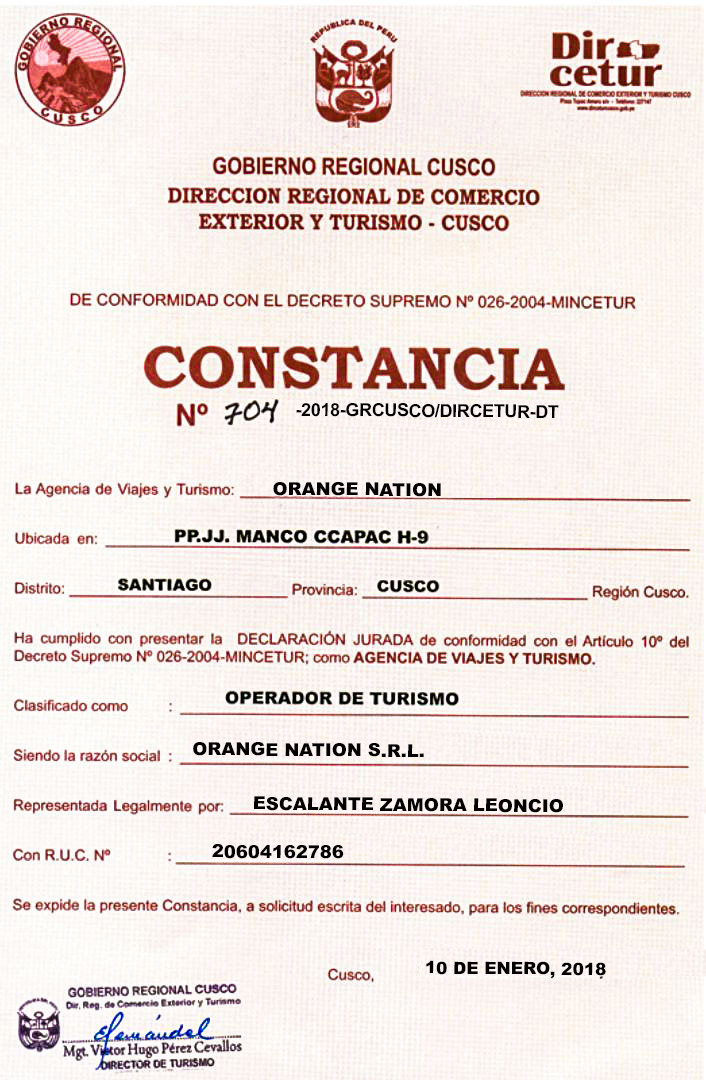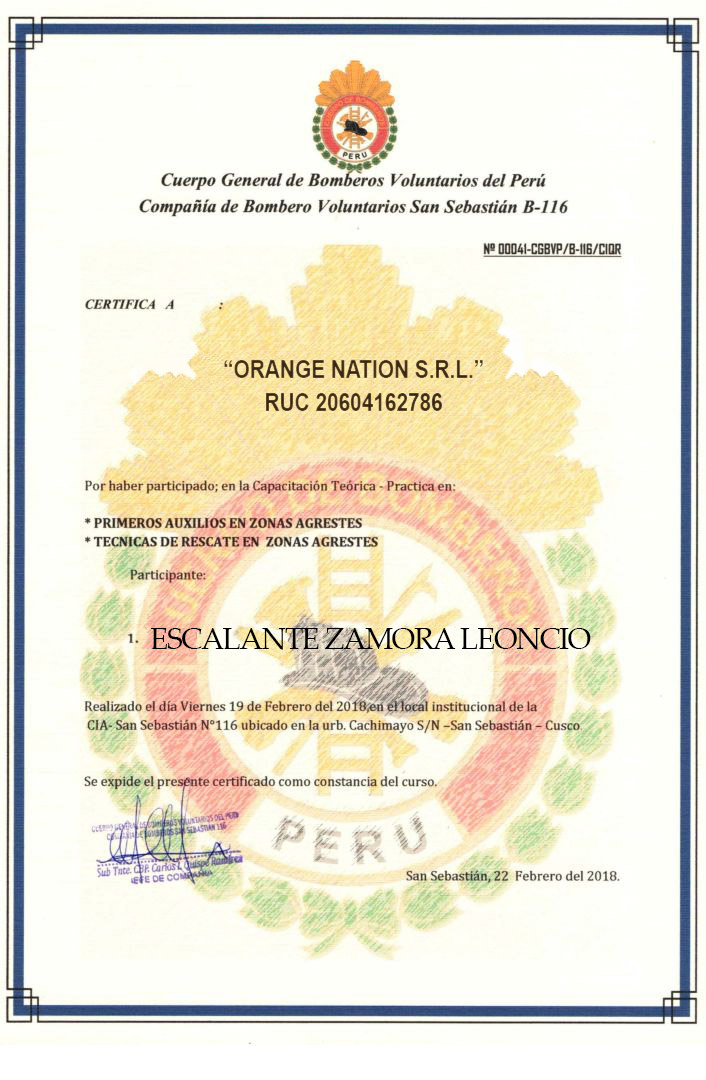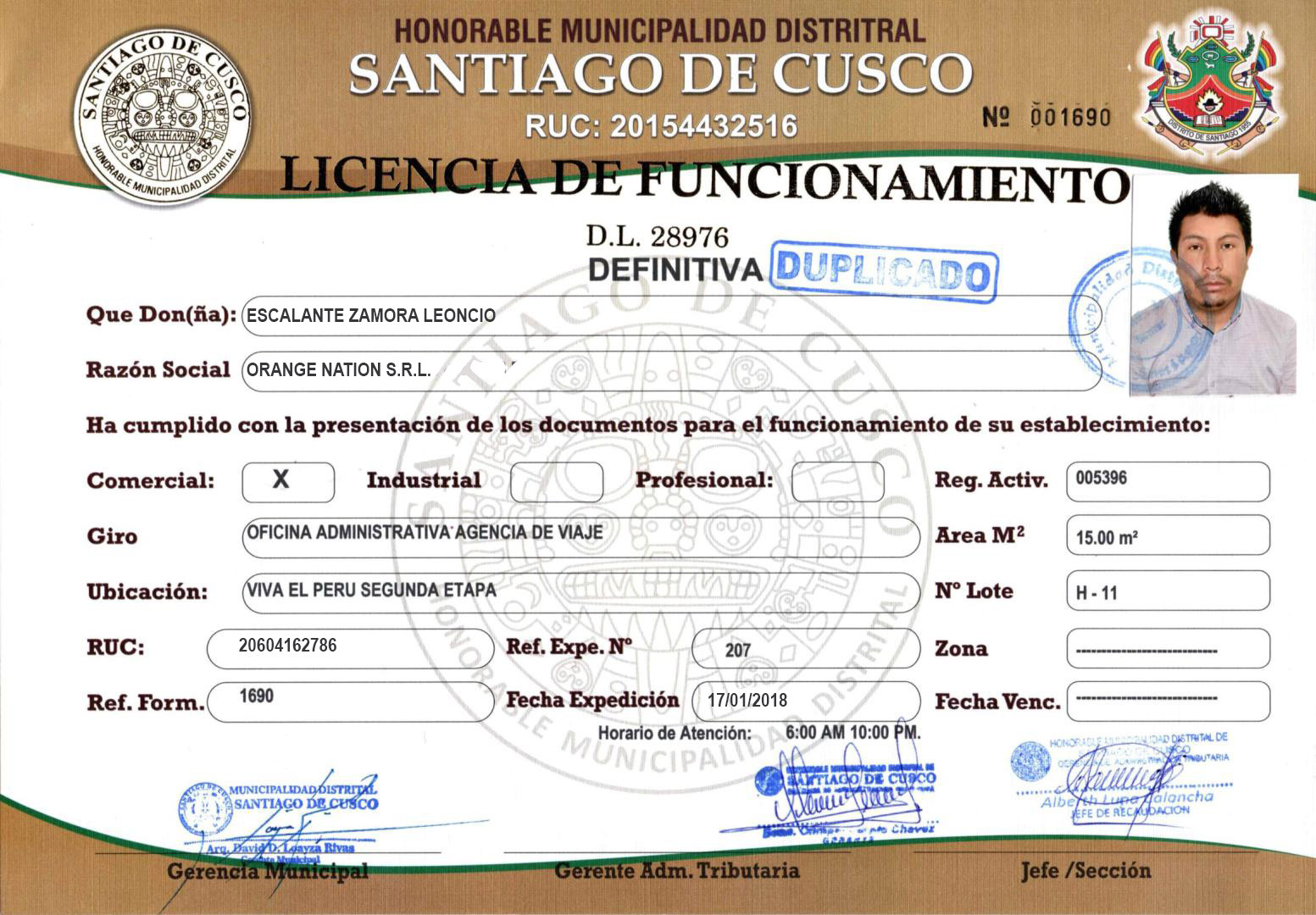 dircetur-license-cusco-peru
inca-trail-to-machu-picchu-license-sernanp
operating-license-sam-travel-peru
Orange Nation is a 100% Peruvian tour operator based in Cusco – Peru. We are a family owned company focused on quality of service and sustainability. We have a passion for social projects and have began a non-profit organization called In the shoes of a Porter where we hope to help one village at a time with necessities like warm boots and proper healthcare. We are fully licensed – a copy of all relevant licenses are shown below.