The Classic Inca Trail Trek is known as one of the world's ten best hikes. The trail was built by the Incas over 900 years ago to connect their capital city of Cusco to the Sacred Citadel of Machu Picchu.
This challenging 4-day hike offers trekkers incredible vistas of Andean glacial peaks to tropical forests as they walk this historical trail of 26 miles through the Sun Gate to the legendary Machu Picchu Citadel.
Besides the Classic Inca Trail there are additional options of 1, 2, or 5-day treks to allow all travelers the ability to experience a part of this incredible trek. The Classic Inca Trail is unparalleled for its ecological diversity and wealth of archaeological treasures.
The Machu Picchu Historical Sanctuary covers 32,952 acres and it is home to a network of Inca highways, scores of archaeological sites, 10 ecological zones (from glacial peaks to tropical forests), over 450 species of birds and 200 species of orchids, as well as the legendary city of Machu Picchu. See our classic Inca Trail Machu Picchu Availability for 2019.
The Inca Trail hike to Machu Picchu is one of the most amazing hikes in the world! This historically renowned trail was built approximately 900 years ago by the Incas to connect their capital city of Cusco to the Sacred Citadel of Machu Picchu.
Why is very important Inca Trail Treks?
Walk-In Peru is incredible; through the cloud forests with Andean animals and mountain climbs, Inca ruins accessible only if you follow the Inca trail route.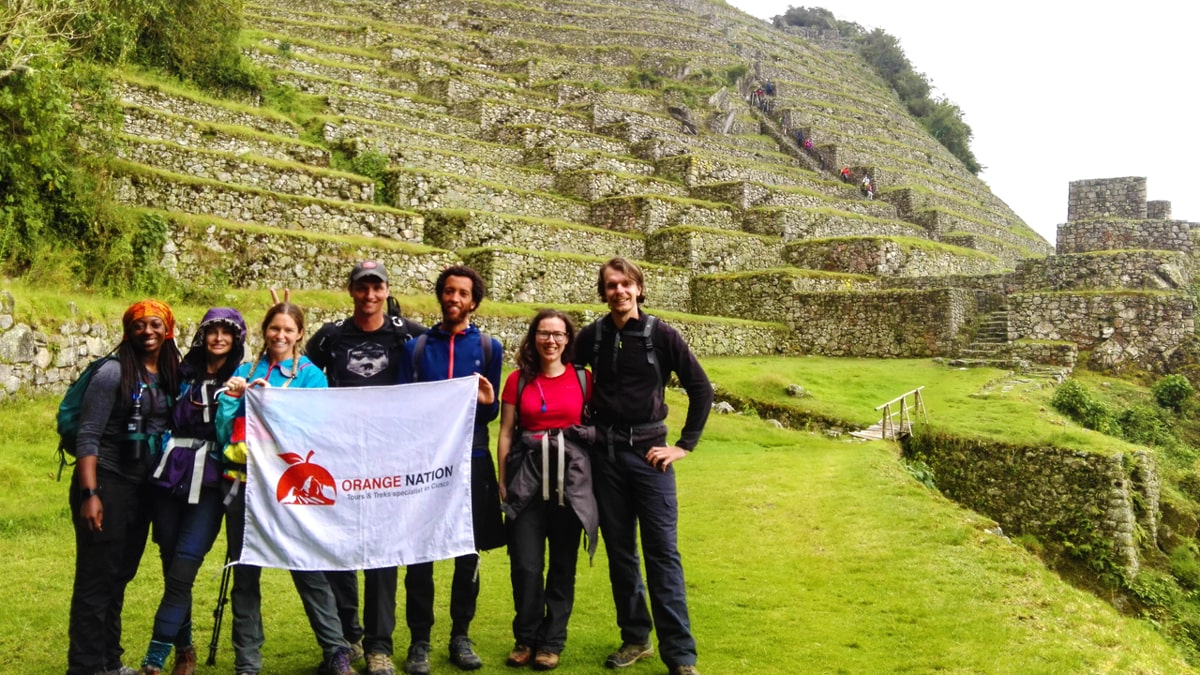 What makes it important is when you pass the Puerta del sol and see Far Machu Picchu from afar, a building high in the mountains, whose purpose is a mystery kept by the Incas.
Every year thousands of tourists arrive to venture on the Inca trail, and at the end of the route, they want to know more about the Incas (There is much more to know, Cusco is full of ruins).
where does inca trail start and end?
Today tourists start their hike from KM82, which is located along the railway leading to the town just south of Machu Picchu, Aguas Calientes. This challenging hike offers trekkers incredible vistas of the Andes as they travel the total distance of 45km /26 miles.
Make sure you have the original passport in hand so you can start the Inca trail. At the beginning of the walk it is easy because there is not much climb until you reach Patallacta, after 2 hours.
Understandably, access to the Inca Trail is extremely regulated by the Peruvian government. Entrance to the trail is restricted by a permit process and only 500 permits are issued per day.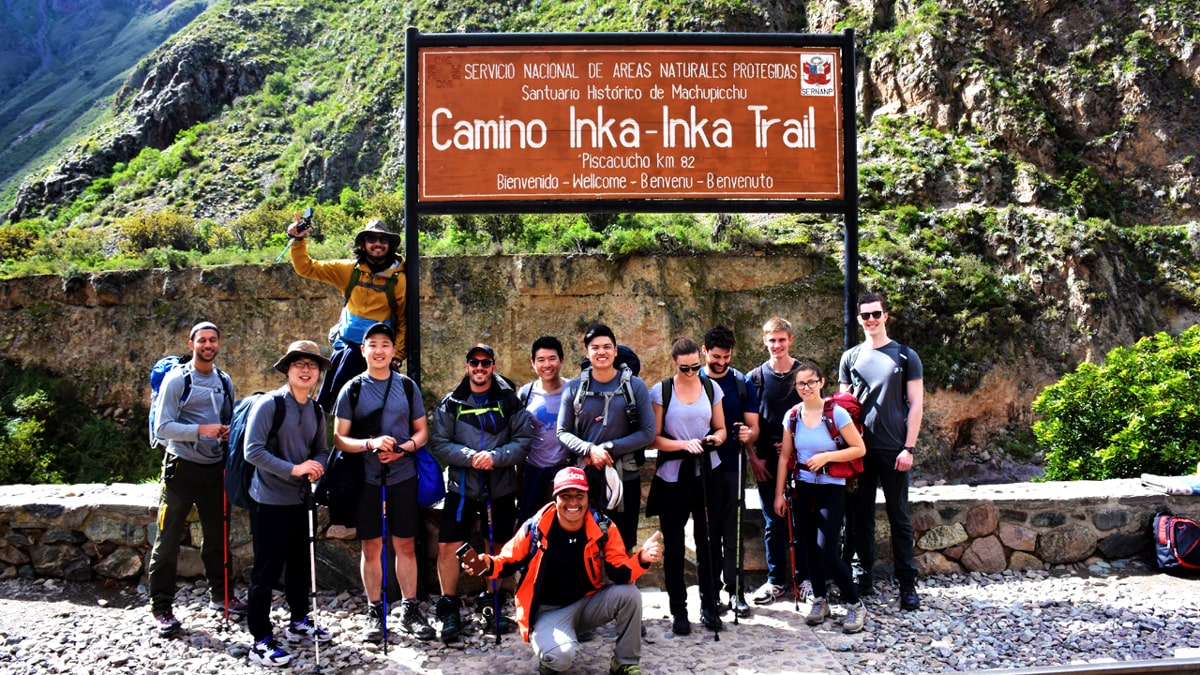 Everybody entering the trail, trekkers and trekking staff, needs a permit so they sell out quickly. A typical day on the trail consists of approximately 200 trekking tourists and 300 trekking staff made up of guides, chef's and porters.