Day 1: Arrival in Lima
Upon arrival at the Lima airport, our representative will meet you and show you to your airport hotel.
Overnight in Lima.
*Note: If you would like to explore Lima, just let us know and we can customize your itinerary any way you like.
Day 2: Arrival in Puerto Maldonado
Our representative will meet you at the your hotel, for a transfer to the airport. We catch an flight from Lima to Puerto Maldonado (flights not included in price). Upon your arrival our representative will take you to port to catch out boat to our eco lodge in the jungle. As you leave the city of Puerto Maldonado behind, you'll soon be enveloped in the completely different world of the surrounding rainforest as you travel up the Tambopata River, the jungle's canopy towering on either side.
Upon arrival at the lodge, you'll have time to settle in and relax as well as meet your guide and learn about the variety of activities that you will enjoy during your stay. Many of the lodges are located within the territory of the Ese'eja native community, and are built with the same materials and architectural techniques as those used by native communities throughout the Amazon. In the evening, you'll enjoy a delicious dinner and have the rest of the evening at your leisure.
Day 3 : Amazon Tour
Today is all about jungle exploration. Mornings in the jungle always start early and today you'll set out at dawn for your first Amazon adventure. Today, you may be able to spot caimans, turtles, hoatzins, toucans, and–if you're lucky– the endangered giant river otters that can reach a length of six feet! Morning tends to be the best time of the day to see a variety of wildlife. You'll then return to the lodge for lunch, before setting out for another adventure with your expert naturalist guide. This afternoon will focus on flora, and your guide will walk with you through the forest, pointing out hidden jungle inhabitants and numerous indigenous plants.
After dinner, you'll head out into the jungle again for a night walk. Once the sun goes down, the jungle comes to life with a completely new assortment of nocturnal creatures that come out. Visitors often say that experiencing the jungle at night, on a dark trail with only a flashlight, is an unforgettable experience. Alternatively, you can simply relax to the sounds of the jungle in your cabana hammock.
Note: The exact order of activities may vary due to weather conditions and other considerations. Your Amazon guide will provide details about the activities that you will enjoy each day.
Day 4: Amazon Tour
After breakfast, you'll go for a jungle hike to learn more about how the forest is used by the local communities in everyday life. During the hike, you may see toucans as well as numerous other species of birds, different species of monkeys and even occasional sloths.
You'll return to the lodge for lunch and will have time to rest and relax before setting out for another tour. This time, you'll learn more about human life in the jungle, examining the type of fruits and vegetables that local communities grow. Return before dark to the jungle lodge for your last evening in the Peruvian rainforest.
Note: The exact order of activities may vary due to weather conditions and other considerations. Your Amazon guide will provide details about the activities that you will enjoy each day.
Day 5: Fly to Cusco
Say goodbye to the jungle as you make your way back to town and the airport for your flight to Cusco. Upon arrival at the Cusco airport, our representative will meet you for the drive to the historic center. On the way, spot examples of Spanish colonial architecture constructed upon the remains of ancient Inca palaces and temples.
The city is at a high altitude (3 400m/11 155ft), so you spend the remainder of the day taking it easy as you acclimatize. Overnight in Cusco.
Day 6: Cusco City Tour
We will meet you upon arrival at the Cusco airport as part of complimentary service and drive you to your hotel. On arrival, you have time to adjust to the new altitude, settle in and familiarize yourself with your new surroundings.
Later, your guide will pick you up at your hotel, carving out a bit of time for a quick briefing on things to expect and look forward to in the upcoming days. Then, our expect guide will take you to sites like picturesque Cusco Cathedral, the revered Temple of the Sun (Coricancha) and the structural marvel of Sacsayhuaman. After our informative historical tour, we head back to your hotel for an early night. You can explore the city further on your own if you wish. Cusco is a safe and welcoming city with a lot to discover. We suggest trying Cusco by night in the stunning Plaza De Armas or the bohemian San Blas, both of which boast a vibrant nightlife.
Enjoy a leisurely evening visiting the countless museums, sampling the local cuisine or listening to the calming Andean music.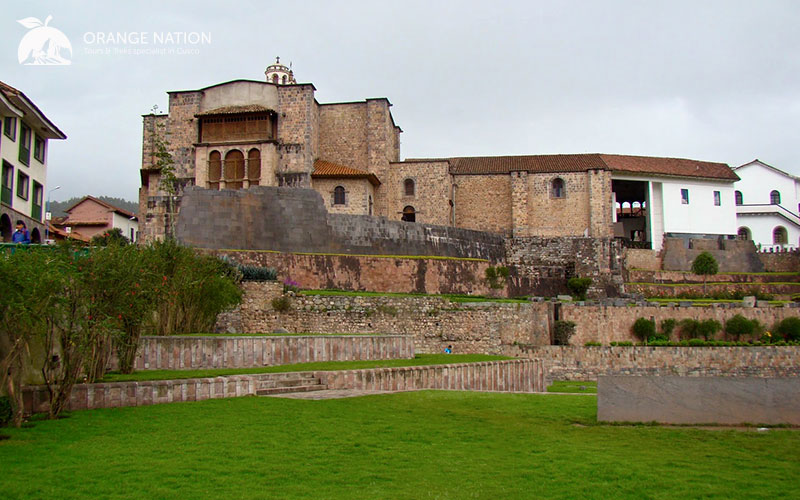 Day 7: Sacred Valley Tour
Day 7two is jam packed with adventure and discovery. Our guide will pick you up from your hotel in private vehicle for a scenic drive through the Sacred Valley of the Incas. Along the way you get to enjoy incredible mountain vistas, farming terraces and Urubamba River flanking you on your left. Our first stop is Pisac, only 45 minutes outside of the city. We visit the bustling and colorful Pisac market before exploring the agriculturally significant archeological site that overlooks the city. Enroute, we stop in the small town of Urubamba for lunch. Lunch is at a carefully selected restaurant that´s vegetarian and vegan friendly.
Later, we head over to the historical salt mines, where the locals are still producing salt the same way their ancestors have done for many generations. After, we stop at the fascinating Inca site of Moray, also known as " The Greenhouse of the Incas." Finally, we drive to Ollantaytambo to explore the Archeological site that´s famous for being the last resistance of the Incas against the Spanish conquest. We then have dinner and settle in for the night for our big day tomorrow.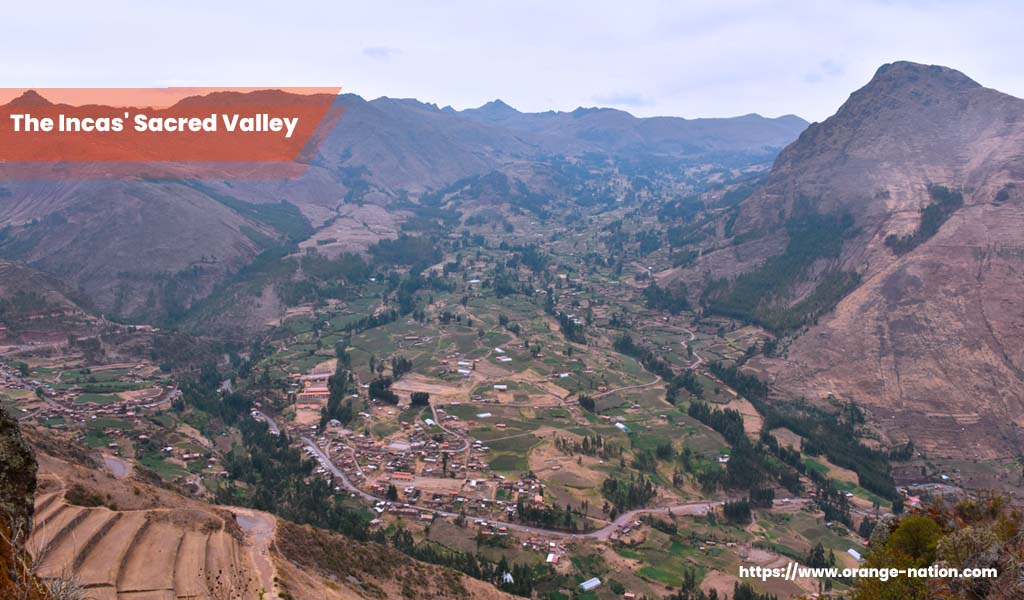 Day 8 : Machu Picchu Tour
After breakfast at your Sacred Valley hotel, you will take a train to Machu Picchu, the hidden Inca citadel. This hour and a half to two hour train journey is one of the most scenic in the world, winding through mountain, river valleys, high jungle and mystical cloud forests. Upon arrival in Aguas Calientes, the town at the base of Machu Picchu, you will be met at the train station and accompanied to the bus station for a 20-minute ride up to the citadel.
Next, you will have a 2-hour private guided tour from out English -speaking guide of the Citadel. You get to explore the most important parts of Machu Picchu Citadel during your tour. When you have had your fill of the incredible views of Machu Picchu, a bus back down to Aguas Calientes will be waiting. Upon arriving at Aguas Calientes lunch is waiting with numerous restaurants to choose from (lunch not included). Depending on your train departure time, there may be some time for shopping, or sightseeing.
The Expedition train will take you back to Ollantaytambo at 2:55pm or 3:20pm, following the spectacular Urubamba River. Close to Aguas Calientes, the canyon is narrow and the river has many beautiful sections of whitewater. Back at Ollantaytambo, your driver will meet you at the exit from the train station to take you back to your hotel in Cusco in our private van. You can expect to arrive at your hotel about 7:00pm
*Optional:
If you would like to spend more time at Machu Picchu, this package can be customized to include an overnight stay in Aguas Calientes, which will allow you to make a second visit to the enigmatic citadel. On this second day, a Huayna Picchu and/or Machu Picchu Mountain hike can be added to your itinerary, to get a bird's eye view of the ruins.
Day 9: Departure from Cusco
At any time, we will drive you back to airport for you flight back home or next destination, please coordinate with the office at booking.
End of our service.