Manu Express Jungle trip 3 Day / 2 Night (Manu Cultural Zone)
---
DOOR TO DOOR SERVICES
Day tour
SPEAK WITH A TRAVEL SPECIALIST
Overview
Manu National Park – Cultural Zone
The Manu Cultural Zone is one of the three zones in the Manu National Park that boasts high mountains, cloud forests and low jungles. In this area, there are small villages with native farmers. This zone is protected by the Farming Ministry and Manu park authorities to act as a buffer zone to the Reserved and intangible zones. We take you to the cloud forest of the eastern slopes of the Andes (Manu road) and to the upper lowland forest (around 500 – 600m altitude). Great for bird and monkey observation. (Gallito de las rocas, oropendolas, parrots, ) Also suitable for families with younger children.
Itinerary
Day 1: cusco – bambu lodge
On the first day of our adventure into the Jungle of Manu, we will pick you up around 5:45 AM from your Hotels in Cusco, using the service of our private SAM transport. The first part of our excursion is will take us through the majestic Andean mountains, where we will take a quick opportunity to visit a really nice pleasant lake by the name of Huacarpay, a high Andean Lagoon that boasts heaps of flora and fauna typical of the Andean mountains. Afterwards, we will visit the town of Huancarani which contains the funeral towers of Ninamarca, a cemetery of the Lupaca Pre –Inca Culture, which we will visit briefly on our way to Paucartambo, which is known as the folkloric capital of the district of Cusco. In the face of modern times, this small colonial pueblo has managed to hold on to its rich tradition for centuries upon centuries. At mid-day we will arrive at the entrance of Manu National Park and access to one of the most protected natural areas in South America. We will continue on in our private transport down a dirt road and on through the thick fog from which this section of the forest takes it name.
Eventually we will arrive at the home of the exotic Peruvian National Bird, the "Cock of the Rocks", where it is known to gather with others of its kind for some sort of social gathering that seems reminiscent of a large courtship. You will find that this is quite an amazing spectacle complete with an impressive array of sounds and colours that can only be found in the jungle. For our first night, we will stay in the beautiful BAMBU Lodge, where we will arrive at approx. 5:00 p.m.
Day 2: bambu lodge – golden vine lodge
In the morning we will drive 1hours an a half (approximately) to Atalaya port, on the way we have the opportunity to see the coca plantation and orchids garden. When arrive to Atalaya port we take a motor boat for about 20 minute down stream (Alto Madre de Dios river) and finally we arrive to our Lodge, where we will have a lunch.
Day 3: Golden vine lodge – cuscu
Very early in the morning we will go on our way to the Parrots clay lick, where we will have the chance to see dozens of beautifully colored, tropical birds, that gather at this clay wall every morning to eat the nutrients out of the soil. The bright colored birds, with the lush jungle surrounding them, and the morning sunrays bursting through the canopy is a spectacular event that you won´t soon forget. We back to the Lodge for breakfast and get ready to leave our location in direction to Cusco we will pass through the beautiful Sacred Valley on the way, arriving in Cusco around 6:00 pm (Approximately).
Inclusions
WHAT IS INCLUDED:
WHAT IS INCLUDED FOR THE TOUR TO MANU EXPRESS 3 DAYS
Qualified naturalist English speaking guide with telescope binoculars and own equipment
Private Transport van to Atalaya Port and return Atalaya to Cusco
Transportación by equiped private boat Atalaya to Golden Vine Lodge, Machuwasi
Entrance fee to the Cock of the rocks
Accommodations
2 nights in Lodges, beds with mosquitoes nets
Full Board Meals ( breakfast, lunch and dinner
vegetarian option by request )
Drinking water provided, Bottled water for cooking
First Aid Kit, extractor for poison
Manu birds and wildlife checking list
Radio communication.
WHAT IS NOT INCLUDED FOR THE TOUR TO MANU EXPRESS 3 DAYS
Binoculars
Money for extra soft drinks and beers
Personal items and medicines (gear, clothing, laundry, telephone calls, etc.)
Optional tips for the staff, tour guide, cook, motorists
Accommodation in Cusco or Pisac not included.
recommend
We recommend that you bring:
lightweight, tightweave long cotton pants
long -sleaved cotton shirts preferably in green or tan colours
a fleece and a windbreaker are advisable for cool evenings
light raingear (poncho) for sudden downpours
waterproof hiking boots
sneakers (covered shoes) or other low heeled walking shoes are essential
a light hat and suntan lotion
insect repellent is a must, preferably with deet
a small rucksack
a water bottle
good binoculars
flashlight or headlight
pocketknife
energy snacks will be very useful
personal medical kit
toiletries
cameras, 400 exp film
scanned copy of passport
yellow fever certificate
extra money
put your cloths in plastic bags
Photography: we recommend that you use film of 400 ASA or higher for the darker areas under the canopy. Normal 100 ASA can be used when out on the river or lakes. Protect your equipment against moisture with waterproof cases.
Faqs
Frequently Asked Questions for the Tour to Manu Express 3 days
Manu Extra Information
MANU, Paradise Natural a natural paradise by far the richest, most extraordinary biological transect in the Peruvian Amazon, or the world, starts in Cusco and runs northeast by road and river to the great Manu Wilderness. Manu offers by far the greatest quantity and diversity of animals and plants in the world. No other destination in Peru or beyond can compare with Manu Nowhere else can you enjoy a superbly intact transect of tropical habitats from Andean grasslands and cloud forests down to foothill and lowland forests.
HEALTH CONSIDERATIONS: HAVE YOU HAD A YELLOW FEVER VACCINATION .-
YELLOW FEVER
Is endemic in most parts of the Amazonia and vaccination is obligatory, though there have been no reports of cases in Manu or surroundings lately. Yellow fever which is transmitted by mosquitoes, exists in the forest of remote jungle areas of South America, mainly in Brazil. You can easily get vaccinated against the desease. After you receive the vaccine you will receive a certificate, which is good for 10 years.
MALARIA .-
Malaria has almost totally been controlled in the area but, as some cases have been reported, some doctors recommend to bring along preventive pills. Fortunately so far we have had no cases of any one of the two diseases in many years.
Mosquitoes carrying malaria cannot survive in altitudes over 1,500 m ( 5,000 ft.) so if you are traveling in the Andes, you won t have to worry about this disease. To protect yourself, wear mosquito repellent with DEET, wear long-sleeved shirts and trousers, and use mosquito nets. You can also take anti-malaria drugs before you go
consult your doctor about the pros and cons of such medications.
Malaria has almost totally been controlled in the area but, as some cases have been reported, some doctors recommend to bring along preventive pills. Fortunately so far we have had no cases of any one of the two diseases in many years.
BUGS & BITES.-
Snakes, scorpions and spiders rarely bite without provocation. Keep your eyes open and never walk barefoot. Be sure to shake your clothes and check your shoes before putting then on. The SUN can also be very dangerous in high altitudes. Be sure to bring plenty of high-powered sunblock and a wide-brimmed hat, the sun can inflict serious damage on your skin.
FRIAJE .- From June through September some days with temperatures as low as 7°C can be expected. These are cold fronts from the South Atlantic and usually last only a few days.
CLIMATE: can be in general described as warm and humid
Jan Feb Mar Apr May Jun Jul Aug Sep Oct Nov Dec
Temperature in °C
Max. Average 31 31 31 30 30 30 31 33 33 33 32 31
Min. Average 17 17 17 16 15 15 14 14 16 18 19 18
Average 27 27 26 26 26 24 24 26 27 27 28 28
Rainfall mm
Max. Average 372 488 494 395 420 187 99 90 177 244 231 491
Min. Average 160 20 152 33 20 4 6 4 25 74 31 105
Average 259 257 273 134 119 63 55 43 90 146 157 301
Humidity Relative % 79 80 81 78 77 85 74 67 66 71 74 79
WHERE DO YOU SLEEP ?
BAMBU LODGE
Asuncion San Pedro Cloud Forest : Run by a small friendly local family near the beautiful zone of San Pedro – Manu Cloud Forest, 5 bambu-material private cabins exclusivelly build for our clientsadorned with a wild cane "bambu" with private facilities as showers and toilet for a deserved rest after our first night in Manu in a cozy ambience.This Place has an impressive view of the Cloud Forest where is possible to find flocks of herons, tanagers,and the Osprey eagle.
CASA BONANZA
near Atalaya Port
Located in the lowland, in middle of the forest, with an excellent access to deep of the forest, at 1.100 feet Casa Bonanza is a lovely place where the opportunity to find the Dusky Titi monkey is high. With the company of the guides we can understand complex process of the dynamic of the forest.
OUR NATURALIST MANU GUIDES .-
We believe that a journey can only be as good as it's guide and so that is why go to such lengths to contract only the finest guides that money can hire. Our guides are handpicked from the rest for being the most knowledgeable, professional, and fluent of the candidates. They must be "people persons" who don't just do it because it is their job, but instead do it because they have an authentic love of the nature people and culture.
Most of our guides are biologists, professionals with years of experience doing research and guiding in Manu. They will help you to understand the unique and fascinating world of the rainforest, and the delicate interrelations between the animals and plants of this unique ecosystem, pointing out birds, mammals, amphibians, reptiles and insects, as well as the medicinal plants of the forest.
PERUVIAN CUISINE .-
The delicious and filling meals of traditional and international food are prepared by our professional and dedicated cooks from a mixture of local and rainforest products. We also cater for vegetarians. Bottle water is provided during the trip and used for cooking.
Traveller reviews
Join thousands of satisfied customers around the world
---

Christian B
10/10 Amazing experience
If you're thinking about which agency to use, look no further- Ray and Jimmy went well above and beyond and made this a memorable, safe, fun, and professional experience.
Ray is the most knowledgeable guide I've ever had in any country for any excursion - during both the Short Inka Trail and the actual tour of Machu Picchu, Ray's expertise shined through in his ability to give us a detailed background on every aspect of the history, climate, nature, flora, animals.. anything!
Likewise, Ray and Jimmy were truly the friendliest, kindest hosts that I could have imagined our group having.
Thank you both so much and I will definitely book with you again if (when) I come back!
Jan 2023 • Friends

Matt A
Awesome experience!!
Did the 2 day Inca trail with Ray and Jimmy they were great and knowledgeable. Ray not only guided us along trail to Machu Picchu but also was an excellent photographer and taught us the history. It was a group of 10 and we had a great time. Even everything going on in Peru, we always felt in good hands.
Jan 2023 • Friends

Rius
Short Inca Trial (2-Day)
This tour was the perfect experience for our (group of 10) short trip to Peru. The trail was sometimes challenging, but the views and history made it all worth it. Ray and Jimmy were our guides and imparted sooo much knowledge about the history of Peru, Inca, and beyond. I would definitely recommend!
Jan 2023 • Friends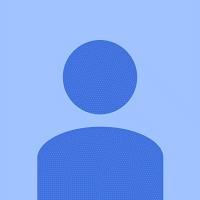 Daniela Rabito
It was perfect! On the first day we had a great time exploring the Sacred Valley and see the main attractions and learn about the history of this beautiful place.
I would definitely recommend the short Inka trail, I think it was the best way to get to know Machu Picchu and the surrounding area. We arrived at Machu Picchu when most of the crowd was gone and it felt really special.
Abril 2023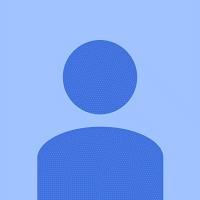 Brittany Skulkety
You won't regret booking with this tour company, especially if Liz Montesinos is your guide. My boyfriend and I did the 4 day Sacred Valley, Machu Picchu and Rainbow Mountain (private) tour. The tour covered everything; from transportation, hotels, meals, tickets and entrance fees, to stops at local places we would've never known to go or check out. We did a private tour because for us we felt this would help us get the most out of our time and experience in Peru
Dic 2022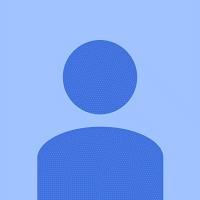 M B
Best mix of adventure, history and nature: Sacred Valley & Short Inca Trail to Machu Picchu
4-day trekking option seemed too intense for us, but we still wanted to experience the entrance to Machu Picchu through the ancient Inka trail, so we opted for Orange Nation's combination of Sacred Valley & Short Inca Trail to Machu Picchu. I couldn't be more happy about our decision.
Dic 2022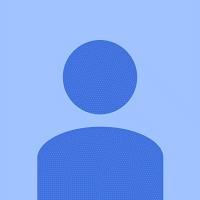 Sakeb
We booked and paid the deposit to Orange Nation / Sam travel for the 4 day Inca Trail and Machu Pichu trip back in 2019. But we couldn't travel in 2020 and 2021 - but the company honoured our agreement and so we came back in 2022.
Dic 2022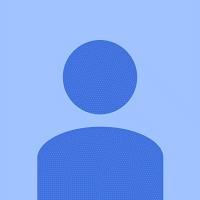 Brittany Nicole

recommends
Orange Nation Peru
You won't regret booking with this tour company, especially if Liz Montesinos is your guide. My boyfriend and I did the 4 day Sacred Valley, Machu Picchu and Rainbow Mountain (private) tour. The tour covered everything; from transportation, hotels, meals, tickets and entrance fees, to stops at local places we would've never known to go or check out. We did a private tour because for us we felt this would help us get the most out of our time and experience in Peru. This tour had so many incredible things and places packed into 4 days.
September 16, 2022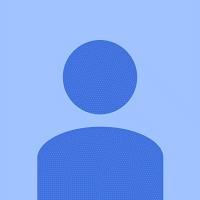 Ray Besos

recommends
Orange Nation Peru
My girl and i did the Machu Pichu trek tour with Orange Nation. It was seriously the most amazing experience that we'll never forget. Gorgeous views! The long trek was worth the amazing view. The tour guide was friendly and very knowledgeable. We considered other tours but chose Orange Nation because we liked the idea of smaller groups and this was definitely worth it. I will be using Orange Nation again next year when I come back to Peru!
November 29, 2018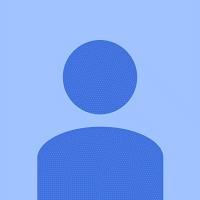 Juliet Julz

recommends
Orange Nation Peru
Wow, what a wonderful trekking experience! My trip to Peru was amazing thanks to this awesome tour that i took with Orange Nation. I did multiple tours with this company. I'm a solo traveler and everyone in my group was always still friendly and did not make me feel left out. I loved going off the beaten track with this company. It's much better to pay extra to go off the path for the quality experience of this amazing guided tour They definitely helped guide us and gave us a quality experience with a small group and paid special attention to each one of us. I highly recommend using Orange Nation for your next tour in Peru!
November 29, 2018
WHY BOOK A TRIP
WITH US?
Expert Guides

Our expedition staff are experienced, enthusiastic and among the best in the industry - they are our secret to success

Small Groups & Big Adventures

Travelling with us will always feel like going with friends and not with a group of strangers in an organized tour.

Our Experience

With ten years' experience and over 25 Packages to Machu Picchu alone, our team knows how to deliver a successful expedition.

Fantastic meals

The food is one of the most important things on the trek, we bring balance, and nutritive food along the trail, most of our meals are buffet with.

Environmental Sensitivity

Education and conservation are our passion. We aim to create lifelong ambassadors for the protection of all wilderness areas.

Camping Equipment

When renting a camping tent or renting a backpack from Orange Nation, you are renting camping gear and backpacking.
Similar tours that may interest you
---
Our Certificates and Awards