The Lares trekking route is the most scenic and culturally enhancing trail you will ever experience. Our four-day trek through the Lares trekking to Machu Picchu takes you to isolated villages, spectacular  snow covered mountain peaks, with striking lakes, rivers and streams snaking their way through the most tranquil and serene places in the Andes Mountains. What makes this trek the most unique and special is your encounters with indigenous communities, a truly culturally enriching experience, that can only be exclusively experienced on this amazing trail. Learn about the Inca culture from their decedents, who still maintain their ancestor's way of life, herding llamas and alpacas, weaving and farming using ancient technics and using the star constellation to guide their planting and harvesting seasons.
This trek will enhance your visual senses and take you back to a time when life was as simple as could be.
Why you should Choose the Lares Trek?
There are several factors that make this trek a great alternative hike to the 4 day Inca Trail.
Firstly, and most importantly, for some, the Lares Trail is a lot quieter than the Inca Trail. You see fewer hikers along the Lares Trek, although this trail gets more popular by the year.
Secondly, the route is arguably easier than the Inca Trail. This is mostly because you won't have to deal with as many steps.
The Lares trek provides a true Andean cultural experience. The Lares Valley is home to traditional Andean communities, little of which has changed in the last 500 years.
You will see local weavers and farmers in colourful traditional clothing. Depending on your tour, you might get a chance to watch or partake in some weaving activities.
The area is famous for its homemade textiles. If you want to bring an authentic piece of Peru back home with you, then take extra local money for souvenirs. You can pick up a bargain here whilst making it a local weavers' day!
Visit the natural hot spring in the Lares Valley.
Best time to hike Lares Trek to Machu Picchu
In brief, the best time to hike the Lares trek to Machu Picchu is during the dry season from April to September. Also, just at the start of wet season from October to November, expect rain, but its not as frequent. Also, there is fewer tourists onthe trail, making the hike pretty tranquil. December to March is the more intense raini season, so rainy days are almost gauranteed. During wet season however, the nights are much warmer compared to dry season. Overall dry season is the preferable time of the year. On the other hand, it is still possible to embark on this cultural trek during the wet season as well.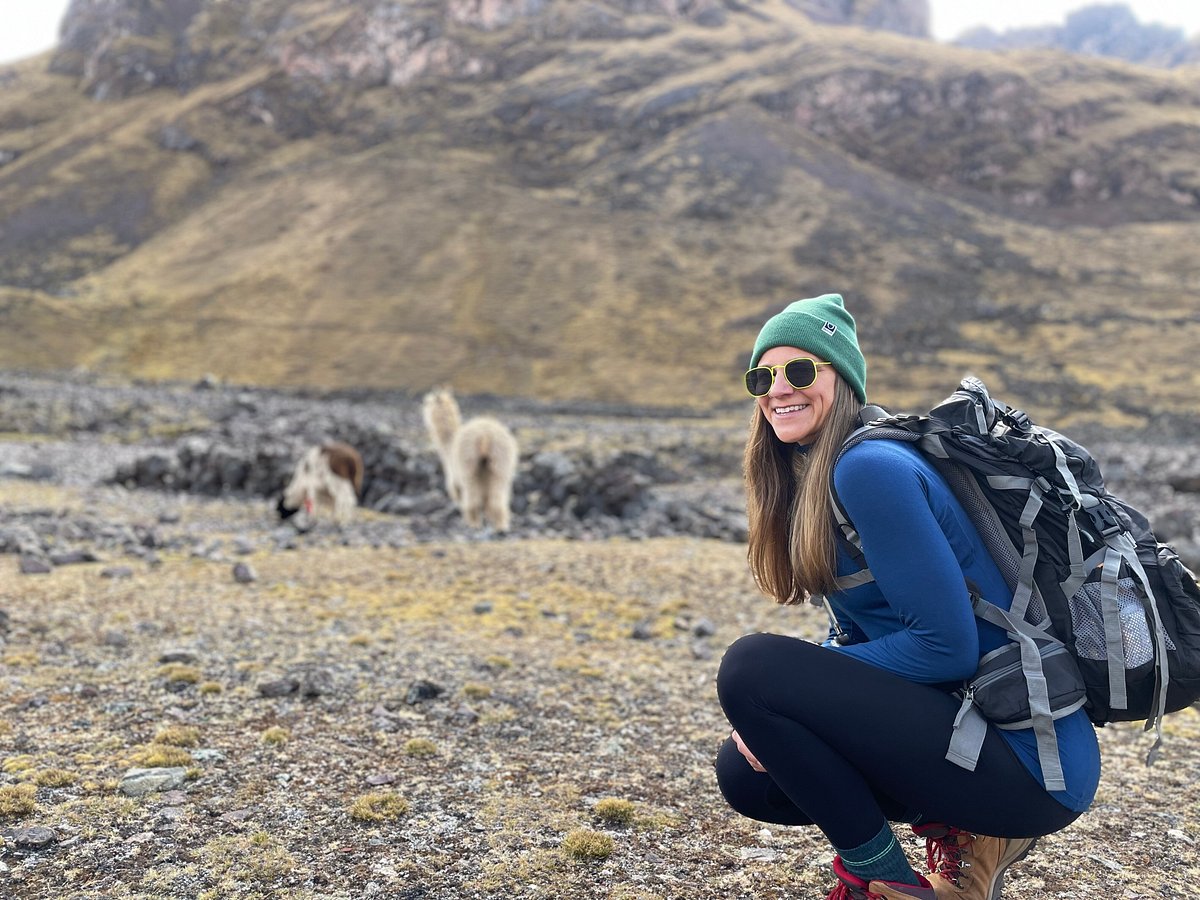 Who should choose lares trek?
Take the Lares Trek to get to know about life in the Peruvian Andes mountain, because you will witness a more authentic way of life of the Quechua People living in this part of Cusco; and there you will have a chance to learn about their wisdom, religion as well as philosophy. Besides only mountain villages and the local culture, enjoy the clear blue lakes, valleys inhabited by Alpacas, the alluring mountain peaks, and many marvels this trek has yet to offer.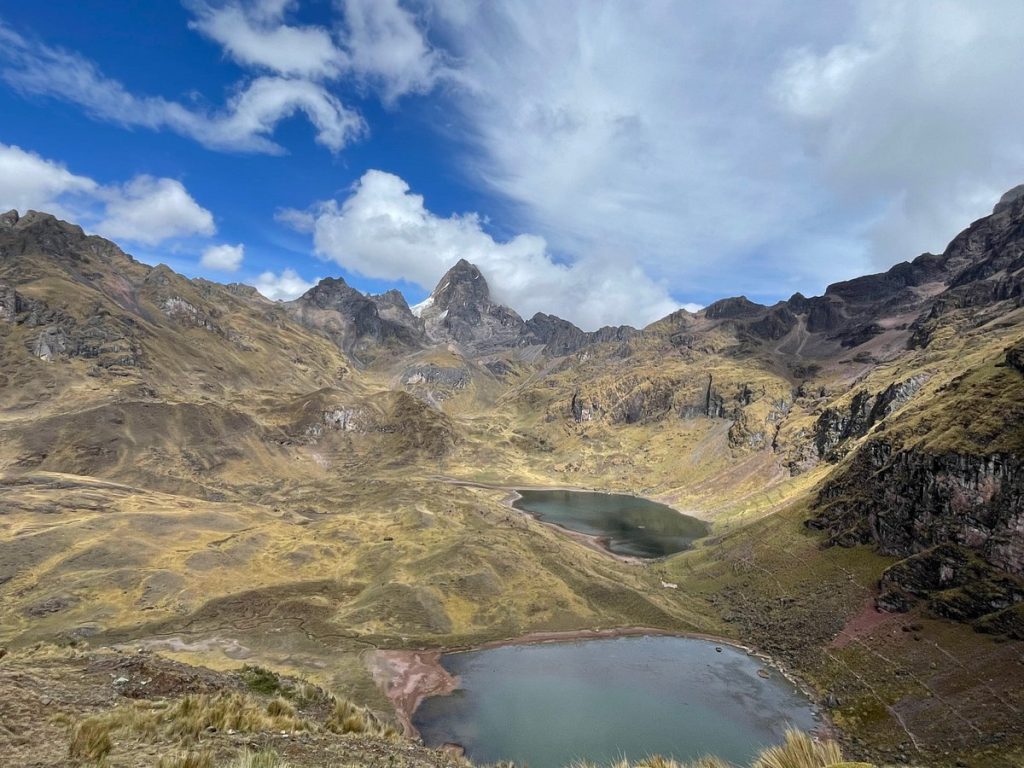 How fit do you need to be?
We highly recommend to spend at least 2 days before starting the Lares trek.
We say "almost anyone" because we mean that there are is no specific required level of fitness for the Lares Trek. Multiple age groups have completed this trek from as young as 12, up to 70 years. People with diasbilities have concured this trek. The best part is that not all trekkers are avid hikers and were attempting hiking in Peru for the first time. So, age, gender and experience are no barrier. However, we do say that a basic level of fitness is really needed: after all you are going to be walking for several hours a day, for four days in a row, and all of those at altitude.
**If you go to the gym, swim, play football, even if you do a lot of gardening, all of those are good indicators that with decent acclimatisation you're unlikely to encounter serious problems.
Lares trek to Machu Picchu Weather
Expect cold temperatures at night and early hours in winter running from May-August, but it turns out to be advisable months for doing the hike. (Temperature can dip below zero degrees). Whereas, in the summer months from December – March, the temperature gets warmer but followed by downpours. The rest of the year is mild.
Do you need to book the Lares trek in advance?
There is no need to pre book the tour months before, as it receives unlimited tour groups year-round. Just look for a reliable tour operator like Orange Nation Peru and ask for the tour, then they will begin to organize the hike. There is always availability.
Is There Any Drinking Water?
No, the river streams running on the trail are not reliable. Most trekking companies including Orange Nation provide boiled water everyday at breakfast. On the first day, it is a good idea to bring plenty of water, you only get boiling water when you arrive at camp.
What about medication?
This is just a reminder because not everyone can take the same drug. According to specialists and pharmacists, they recommend pain killers such as Paracetamol and ibuprofen for some headaches that can be experienced due to altitude sickness. The next thing that could occur during a trek is diarrhea, so to help it halt, consider taking Imodium pills, and of course, Acetazolamide for altitude sickness.
No tour guide nor tour agent is allowed to prescribe any recipe or pills of any kind. What they do is to carry a basic first aid kit with pharmacy medicines where if the tourist agrees to take it because it is the same as the doctor´s suggestion, so they take it. We highly recommend visit your family physian for advice on suggested medication to bring on a trek at high altitudes.
Mountain villages and local people
You will surely see local people, going about their daily duties. Most of them work as llama herders and farmers. They are always dressed in their traditional clothes as it was supposed to be in Incan times. They live in adobe huts, plastered with mud. Stone fencing secures their llamas and alpacas or woven wired fences in the summer months. Visiting them is great experencial tourism, seeing their way of life first hand.
Camping Establishments
The camping sites are less crowded as it is less trodden and has several versions. There are only outhouse toilets so go prepared for it. Orange Nation has a few unassuming flushing in 1 of the campsites, which is welcomed relief if enjoy your ammenities. Water is not pure and safe for drinking, so it essential to only drink boiled or purified water. As for body hygien, bring wet wipes becuase mornings and nights are fridget cold. Most tour companies worth their salt, will provide a basin with hot water and a small cloth at breakfast to freshen up.
Thermal Hot Springs in the Lares Valley
The Lares hot springs are sizzling hot and perfectly nestled in the picturesque Lares Valley. You can find a few pools all with varying water temperatures. With its close proximity to the lush Sacred Valley, it's easy to independently visit these authentic public baths as a day trip. It's possible to visit from Cusco, but it can make for a super long day trip.
The Lares hot springs are simple, yet basic, and have a chill local vibe. Located next to a mighty river and the epic backdrop of those luscious green mountains, plan for a day of total relaxation.
Lares trek distance
The most common Lares trek covers a 37 km/ 23 mile pathway, starting in Lares Hotsprings, throughout Quiswarani camp to Huaran hamlet in the Sacred Valley. It involves a 3-day trek, and after the 37 Km/ 23 mile hike, the adventure ends with a magical visit to Machu Picchu on the fourth day. See the detailed itinerary here!
Lares trek highest point
The highest point to get when hiking the standard Lares trek to Machu Picchu, is the 15 400 ft / 4 700 mountain pass, a mountain pass by the name of Pachakuteq. This mountain hike is completed within 2 days. Day 3 we enter the Ollantaytambo in the Sacred before taking the train to Aguas Calientes town.
How difficult is the Lares Trek?
The Lares Trek is considered a moderate hike. It's not a technical hike but the altitude may affect some individuals. We recommend renting walking sticks from your trekking company. Walking sticks can be bulky and can present a nuisance when you come across airport security, especially at major International Airports.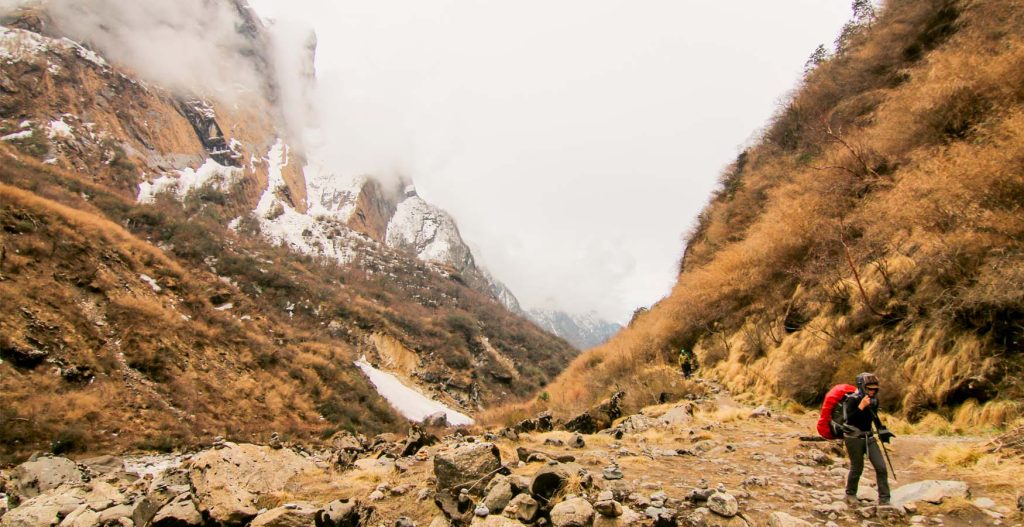 Lares Trek to Machu Picchu daily ITINERARY.
Day 1: Cusco – Cuncani – Kiswarani
The adventure begins with an early pick up at 5:00am from your Cusco hotel, making our way through the sacred valley along the Urubamba River towards the small town of Calca. Our first stop is at the Calca market so you can purchase any last-minute snacks, like fruits, nuts or water. What makes this trek unique and special is the countless interactions you will experience with the indigenous Quechua speaking communities we pass along the way. So, we recommend that you consider purchasing small gifts like toys or bread to extend some goodwill to the villagers. Our journey continues to Cuncani, a village that sits above the clouds. We stop here for our first of many hearty breakfasts prepared by our talented chef. While you tuck into your food, enjoy spectacular views of waterfalls, mountain peaks, green hills and the lush valley.
Once we finish breakfast, we handover our duffel bags to our horsemen, keeping only your day backpack with daily essentials. We embark on our first incline towards the highest point for the day, Willqaqasa (4,200m/13,779ft). On arrival, we take a break to enjoy the stunning scenery with fleeting clouds gently flowing over the mountains and a number of beautiful lakes scattered across the mountain sides. This is a perfect spot to dig into our extensive 5-course lunch, a spread that can rival some of the best restaurants in Cusco.
After lunch, our trail passes the Pacchayoc Waterfall (7 waters waterfall), a stunning natural phenomenon. We continue on a short 2-hour descent towards Kiswarani. This small isolated village has access to humble flushing toilets, nothing fancy, but definitely a welcomed convenience. Experience the traditional lifestyle of this indigenous community and interact with the rose-cheeked children eager to play and get to know you. Later, we tuck into our delightful dinner that our chef cooks to perfection, before settling into our spacious tents for our first night under the stars.
Meals: Breakfast – Lunch – Afternoon Tea – Dinner
Accommodation: Camping facilities with bathroom building
Distance: 12kms / 7 miles
Time: 6hrs approximately
Difficulty: Moderate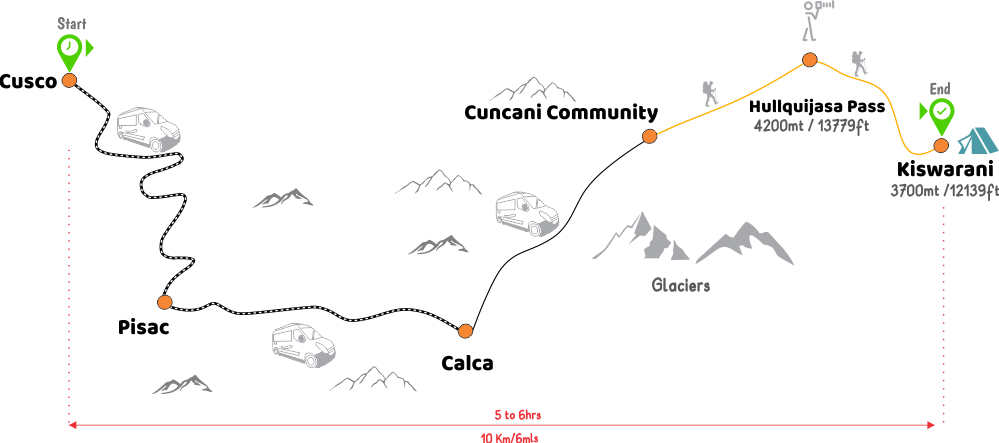 Day 2: Kiswarani – Pachaqutec Pass -Cancha Cancha
Awaken on day 2 surrounded by green lush mountains covered in snow. Your morning call is your guide serving you hot cup of tea in your tent followed by a basin of warm water to freshen up. Eat breakfast like a king, clearing your mind for the exciting and challenging day ahead. ¨All happiness depends on a leisurely breakfast. ¨ John Gunther.
We begin our day following an uphill zigzag pattern to Pachacutec Pass at 4,700 m / 15,420 ft. It is a somewhat intense walk, passing through small thatched stone houses, the transverse landscapes and high passes. At the summit, immerse yourself in breath taking views of the turquoise Pachacutec lake and the heart of the glazier atop mount Pitusiray. Close to here is our lunch spot, which we tuck into surrounded by the magic of the mountains. The fog that gently flows over the mountain tops gives an overwhelming sense of peace, serenity and calmness.
After another abundant lunch , we start a slow descent towards our second camp in the village of Cancha Cancha. Upon arrival, our horsemen will have camp already set up and the chef will serve afternoon tea with snacks. Also use this opportunity, if you wish, to purchase some homemade textiles from the locals made from the wool of the many alpacas you see grazing in the fields. Later, we settle in for dinner, which many consider a phenomenal tent dining experience. After dinner, we join our guide for a tail of how the Incas used the constellations to guide their farming seasons. Up to and including today, the locals still follow this ancient farming method. We retire into our tents for our last night of camping in the Andes.
Meals: Breakfast – Lunch – Afternoon Tea – Dinner
Accommodation: Camping facilities with bathroom building
Distance: 14kms / 10.3 miles
Time: 7 to 8hrs approximately
Difficulty: challenge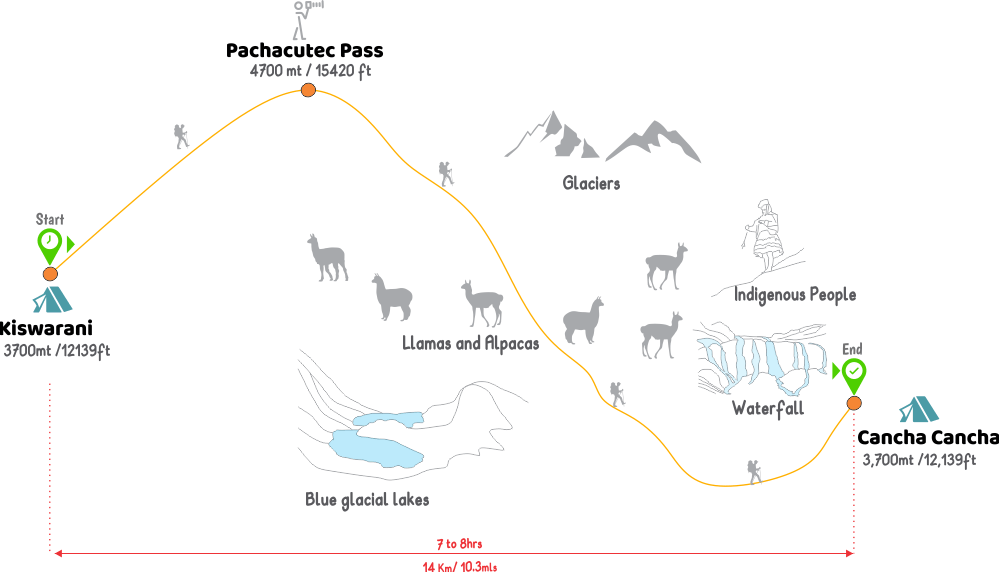 Day 3: Cancha Cancha – Huaran – Ollantaytambo – Aguas Calientes
This is the most relaxing day so far! After breakfast we will possibly visit the local school of Cancha Cancha, depending on the time of the year. You get to explore the village, its people and maybe play a soccer game or two with the kids. Once ready, we continue on a relaxing descent to end of the of the Lares Valley Trek. Along the way we have a small river to accompany us. The climate also changes, becoming significantly warmer and the trees and foliage become a bright green, sprouting a variety of vibrant colors. We also pass by many alpacas and llamas and for the first time on the trail cows and sheep. You will see farmers harvesting potatoes and beans by hand, and see firsthand Peruvian agriculture and tradition.
When we arrive to Huaran, we stop at the river bank for one last meal for our dedicated chef before they have to bid us farewell and head back to their respective highland villages. From Huaran, our private transportation picks us up for a ride though the Sacred Valley to the Salineras, the Salt Mines of Maras. We spend some time, exploring these fascinating Pre- Inca Salt Mines. The locals have full mining rights and extract salt the same way their ancestors did. It is also another ideal spot to buy some souvenirs, with locals have stall nearby selling this pure pink salt.
Finally, we drive to Ollantaytambo town to catch the train to Aguas Calientes (Machu Picchu town). We stop at a carefully selected restaurant for dinner before checking into our hotel for an exciting day ahead.
Meals: Breakfast – Lunch – Dinner
Accommodation: Ferre Hotel or similar
Distance: 9kms/ 6 miles
Time: 4 hrs approximately
Difficulty: Moderate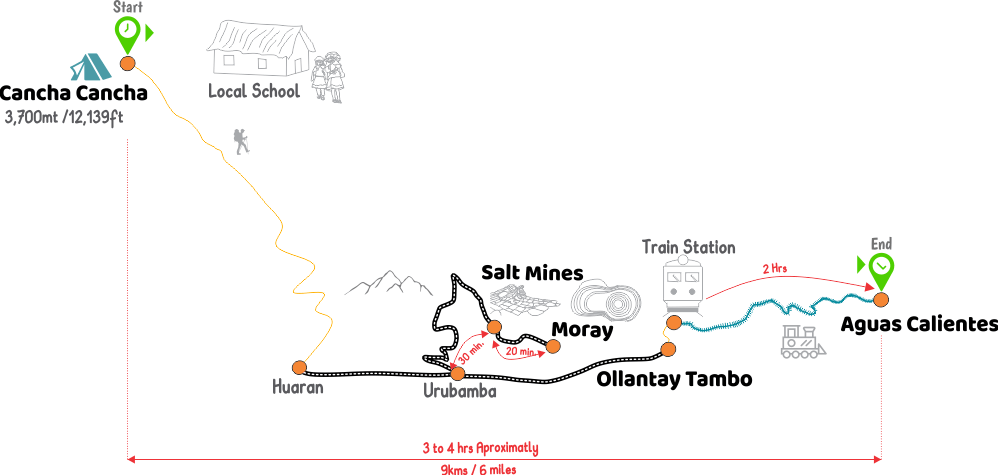 Day 4: Aguas Calientes – Machu Picchu – Cusco
The day has come! After an early breakfast at your hotel, we are ready to get an early bus at 5:30am up to Machu Picchu just in time to witness the sunrise. It is a truly mystical site out of history you'll not want to miss! After enjoying the sunrise your guide will provide a 2-hour guided tour of Machu Picchu. Our guide will take you to the most important sites and explain the history of each section of the ruins. You will learn about the Temple of the Sun, Temple of the Condor, Temple of Three Windows, the House of Inca and much more! If you booked ahead of time, you may have the opportunity to do an extra hike after your tour!
When we are all set, we will board the bus down to Aguas Calientes to have lunch (not included). There are many good restaurants in Aguas Calientes that you may choose from. We will be boarding the train which departs from Aguas Calientes at 14:55 or 15:20 to Ollantaytambo. At the exit from the train station, your driver will meet you to take you in our private transportation back to Cusco, arriving approximately 7:00pm at your hotel.
Meal: Breakfast
Difficulty: Easy
Extra Hikes
Huayna Picchu, the 'Young Mountain' in Quechua is the most well known for being part of the vast majority of the panoramic photos of Machu Picchu citadel. Climbing Huayna Picchu, you may see some archaeological sites, including the Temple of the Moon built in a natural cave. At the top of Huayna Picchu, there are small terraces and some buildings that were a part of an astronomical observatory and is a point of guardianship to the citadel.
Machu Picchu Mountain is above the Sacred City of Machu Picchu with breathtaking views of Machu Picchu, a unique sight like no other place in the world. The Quechua name translates to 'Old Mountain.' Machu Picchu Mountain's summit was used by Inca priests to perform rituals high above their sacred citadel!

WHAT YOU HAVE TO TAKE WITH YOU FOR LARES HIKE TO MACHU PICCHU
Original Passport (it has to be the same as the one you have used for booking your trek)
Valid University card (if you booked as a student)
Good daypack (the smaller, the better)
Water storage: 2-3L (Please bring reusable, not disposable bottles)
Comfortable hiking boots with ankle support
Sleeping bag (can be rented from Orange)
Headlamp: essential
Toilet paper
WHAT TO PUT IN YOUR DUFFEL BAG FOR LARES HIKE TO MACHU PICCHU
As a Direct Local Tour operator we provide you with a duffel bag at your briefing and INCLUDE an extra pack horse which will carry up to 7 kgs or 14lbs including your 2.5kg sleeping bag, mattress and extra clothing.
2 t-shirts
2 hiking pants at least
4 sets of undergarments
3 sets of hiking socks
Bathing Suit for the thermal waters
Fleece/ Thermals
Warm clothes, down jacket — 2nd campsite temp around 3º C
Waterproof gloves (even if they are ski gloves, take them)
Comfortable shoes for camp
Quickdry towel. We provide small ones, you might prefer something larger
Small bottle of soap: we provide warm water each day to wash
Battery Charger: No electricity along the trek
Large plastic bags will be provided at the office — Please ask for them
Sleeping bag: It has to be at least -15ºC – This can be rented from us
TOILETRIES
Face moisturizer
Hand sanitizer
Wet wipes
Toothbrush and toothpaste
Personal medications
First aid kit: band aids, moleskin, etc
WHAT TO PUT IN YOUR BACKPACK FOR LARES TREK TO MACHU PICCHU
We highly recommend a small backpack 30L to 40L for hiking in the day. The rangers s will not allow you to enter Machu Picchu with a big backpack. The remainder of your belongings will be in your duffel bag at camp.
Water: Please supply your own water until the first lunch spot, then we will provide you with cold boiled water at every meal time.
Sun Hat
Sunscreen
Insect repellent
Headlamp: essential
Wool Hat
Rain gear
Fleece
Snacks like chocolate bars, cereal bars or any dry fruits
Coca leaves
Rain plastic poncho (provided by ORANGE)
Gloves
Camera
Hand sanitizer
Toilet paper and small plastic bag for waste
Extra Money for Souvenirs, Drinks & Tips