Saul, Orange Nations' director, has been trekking and guiding in the Andes of Peru since 1999. Here he gives his round up of best treks in the Cusco area, from the Classic Inca Trail to the more remote and rugged mountain Ausangate Circuit.
#1; CLASSIC INCA TRAIL
Our Classic Inca Trail is a 4 day trek and runs as a small group tour. You will stay at the popular campsites, use good camping equipment and thermarests to sleep on (sleeping bag not included), and be well supplied with nutritious, plentiful meals and snacks. At campsites you use the basic, shared latrines provided, but you do have the option to pay extra for a toilet tent. We offer daily departures, except in February, when the trail is closed to everyone. We always include a personal porter who will carry 6kg for you.
Permits for the Inca Trail are limited to 500 per day and sold on a first come first served basis. Demand is always high, and the 4 day trek trek is already sold out for the early months of 2018 – although there is still plenty of availability later in the year.
Cancelled spaces are not resold. So, if you can't change your travel dates to fit with when permits are available then how about considering an alternative trek.
Our alternatives are all great treks in their own right and are less well trodden. If you prefer having the mountains to yourselves, an alternative may be preferable anyway. See more information here!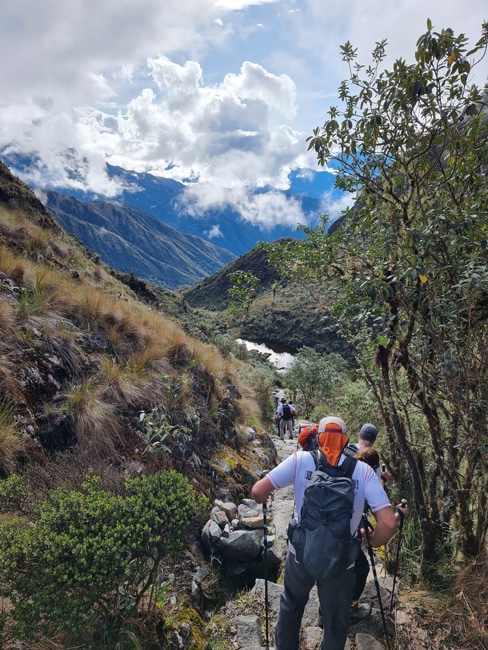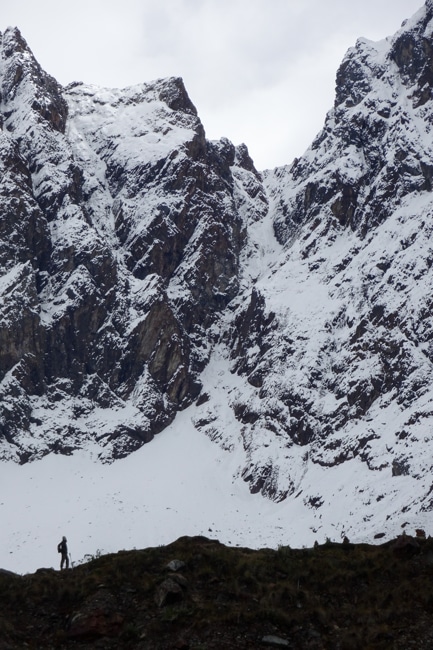 INCA TRAIL ALTERNATIVES
Our Huchuy Qosqo, Lares, Salkantay, Choquequiaro and the Moon Temple trek all take you through the heart of the high Andes and include a guided visit to Machu Picchu. Alternatively choose to hike the remote Ausangate trek that takes you well off the beaten track and can still be combined with a visit to Machu Picchu before or after the trek.
We suggest you acclimatise for a minimum of 3 days and 3 nights in Cusco, or higher, before starting any of these treks, because of the high altitudes involved. If you have longer then spend longer acclimatising. The better acclimatised you are the more you will enjoy the trek.
#2; LARES and THE SHORT INCA TRAIL: (Cultural Hike)
Cost: USD ??? pp based on joining a small group Lares Trek with a private 2 day Inca Trail add on.
Permits for the "2 day Inca Trail" or "Short Inca Trail" are easier to come by and are different from the permits for the full Inca Trail so you could consider the option of doing just a 2 day trek or combining it with our Lares Trek – making it a 6 day trip with day 5 being a hike to the site of Winay Wayna where you join the Inca Trail and follow it along to the sun gate, entering Machu Picchu as you would on the Inca Trail. Day 6 is then a guided tour of the site.
For a fuller experience I'd recommend the 6 day trip, combining the two day Inca Trail with the lovely Lares Trek.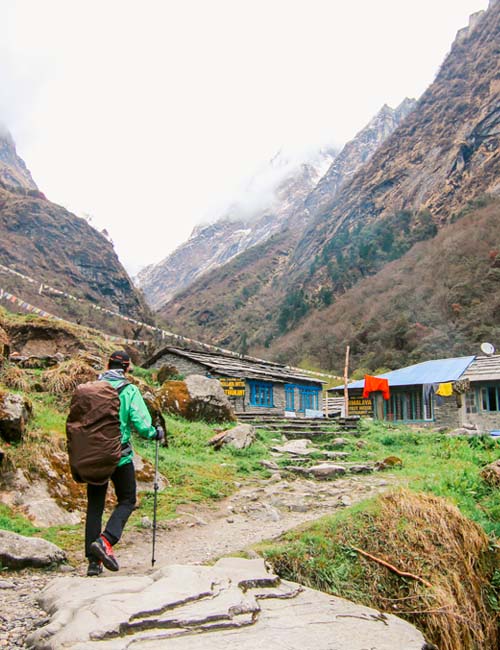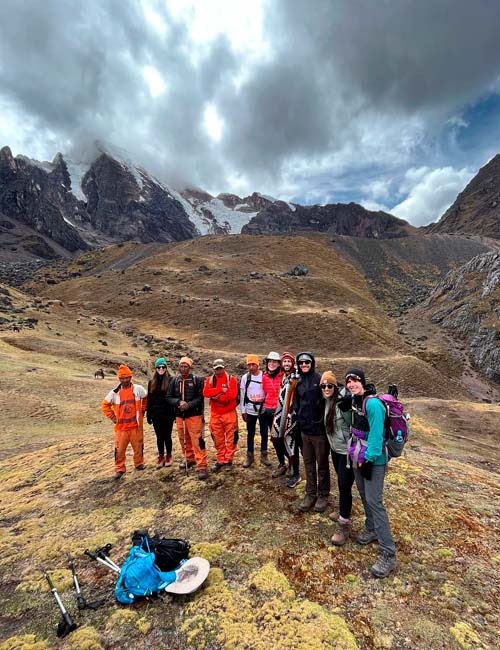 LARES: (5 days)
Cost: USD ??? pp on a small group trek.
The Lares trek goes through a traditional weaving and farming area close to the Sacred Valley. You will see people dressed in authentic highland Peruvian clothing, farmers at work, herds of llamas etc. You also have the opportunity to bathe in some hot springs.
Departures: Orange Nation starts on any date with a minimum of 2 people
More information here!
#3; SALKANTAY: (5 days)
Cost: USD ??? on a small group trek.
The Salkantay option is a bit more rugged and tougher, with higher passes. Starting off at 3,600ms this trek goes up to 4,600ms and then drops down into the high jungle before coming in the back door to Machu Picchu. A stunning high-mountain walk with great views of the big snow-capped peaks in the area and ending at Machu Picchu.
Departures: Orange Nation daoes everyday.
More information here!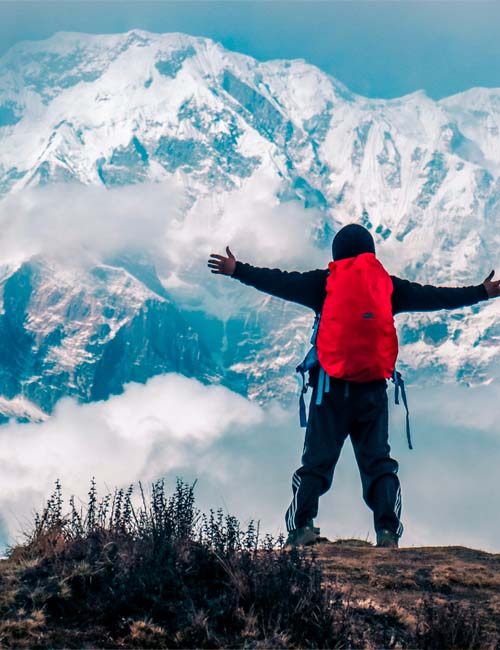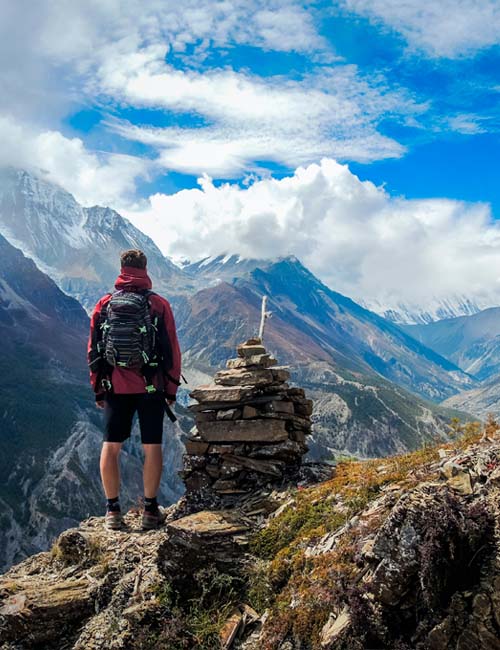 AUSANGATE LODGE BASED TREK: (5 days)
Cost: USD ??? pp Fridays guaranteed.
The Ausangate trek takes you to a wonderful remote area at the foot of the sacred peak of Ausangate. Fewer hikers and dramatic scenery make this trek a great choice for those who'd like to veer a little off the beaten track. It is challenging mostly due to the altitude, so requires a longer acclimatisation pre-trek. This is one of our highest treks so we recommend at least 5 or 6 days of acclimatising before setting off.
Departures: Confirmed group departures every Friday from April to October (other departure days and private tours available, please ask).
AUSANGATE CAMPING AND TREKKING: (5 days)
Cost: USD ??? pp on a small group trek.
This trekking adventure features a spectacular 5-day walk around Mount Ausangate in the remote and stunning Vilcanota Range. Fully supported, this trek features hot-springs, stunning mountain scenery and turquoise lakes – making it one of Peru's finest hiking circuits.
You should be very well acclimatised before starting to walk as we will be camping in Altiplano well over 4,000m and crossing several passes at around 5,000m.
Departures: Regular group departures from April to October (please ask for dates to suit you).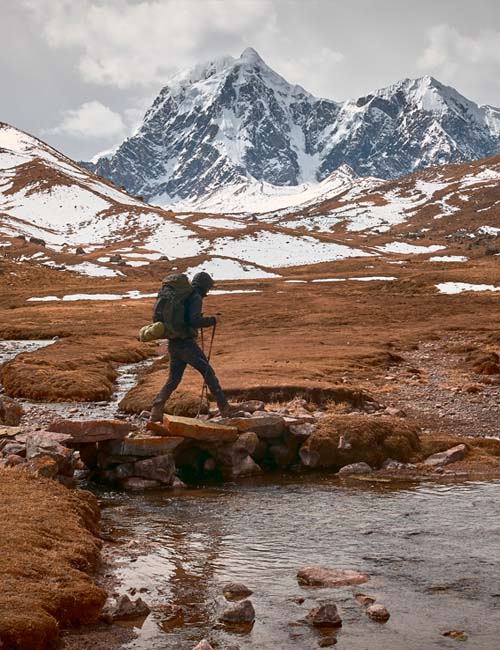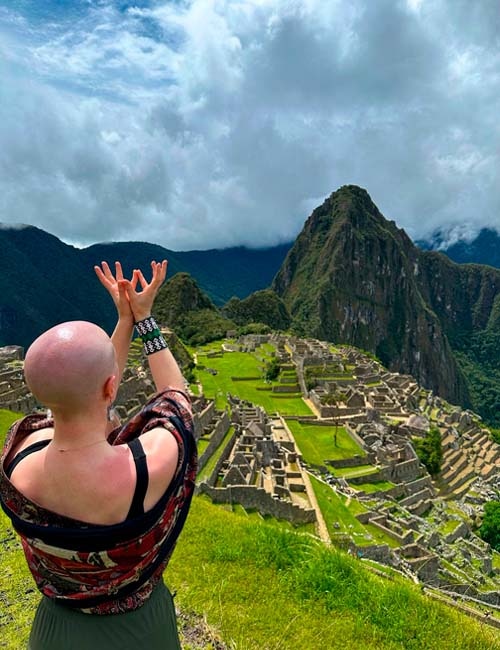 MOON TEMPLE AND MACHU PICCHU: (5 days)
Cost: USD ??? pp on a small group trek.
This Moon Temple trek is a great alternative to the Inca Trail, taking in some remote Inca ruins and many stunning mountain views on the way to Machu Picchu. This trek is truly off the beaten track. For anyone wishing to get away from other trekkers and to experience the beauty and rich Culture of the Andes this is a perfect option.
Departures: Regular group departures from April to October (please ask).
HUCHUY QOSQO and MACHU PICCHU: (3 days)
Cost: USD ??? pp on a small group trek.
Huchuy Qosqo is a fantastically varied and short trek with Inca Trails and archaeological sites en route to Peru's jewel, Machu Picchu. It is perfect for those seeking an alternative and interesting trek to Machu Picchu, but who don't want to hike the longer trekking routes.
Departures: Regular group departures from April to October (please ask).
Rainbow Mountain Trek (Day trip)
A visit to Rainbow Mountain, known locally as Vinicunca (its Quechua name) or the montaña de siete colores (seven-colored mountain), is an absolute must for all those who love stunning landscapes and gorgeous scenery. Nestled in a remote region of the Andes Mountains, Rainbow Mountain was once a spectacle only to be admired by trekkers along the Ausangate Trek, but now you can witness this display of natural beauty in all its glory on a shorter 1- or 2-day hike as part of your Peru vacation. We also currently offer a Rainbow Mountain & 2-day Inca trail package that takes you up to Machu Picchu before visiting Rainbow Mountain.
More information
If you'd like some more information about other alternative treks, itineraries, accommodation or tailor made options, as well as prices, kit lists and the best time to go, please get in touch and we'll be happy to help.