Traveling to Peru with Kids or Teens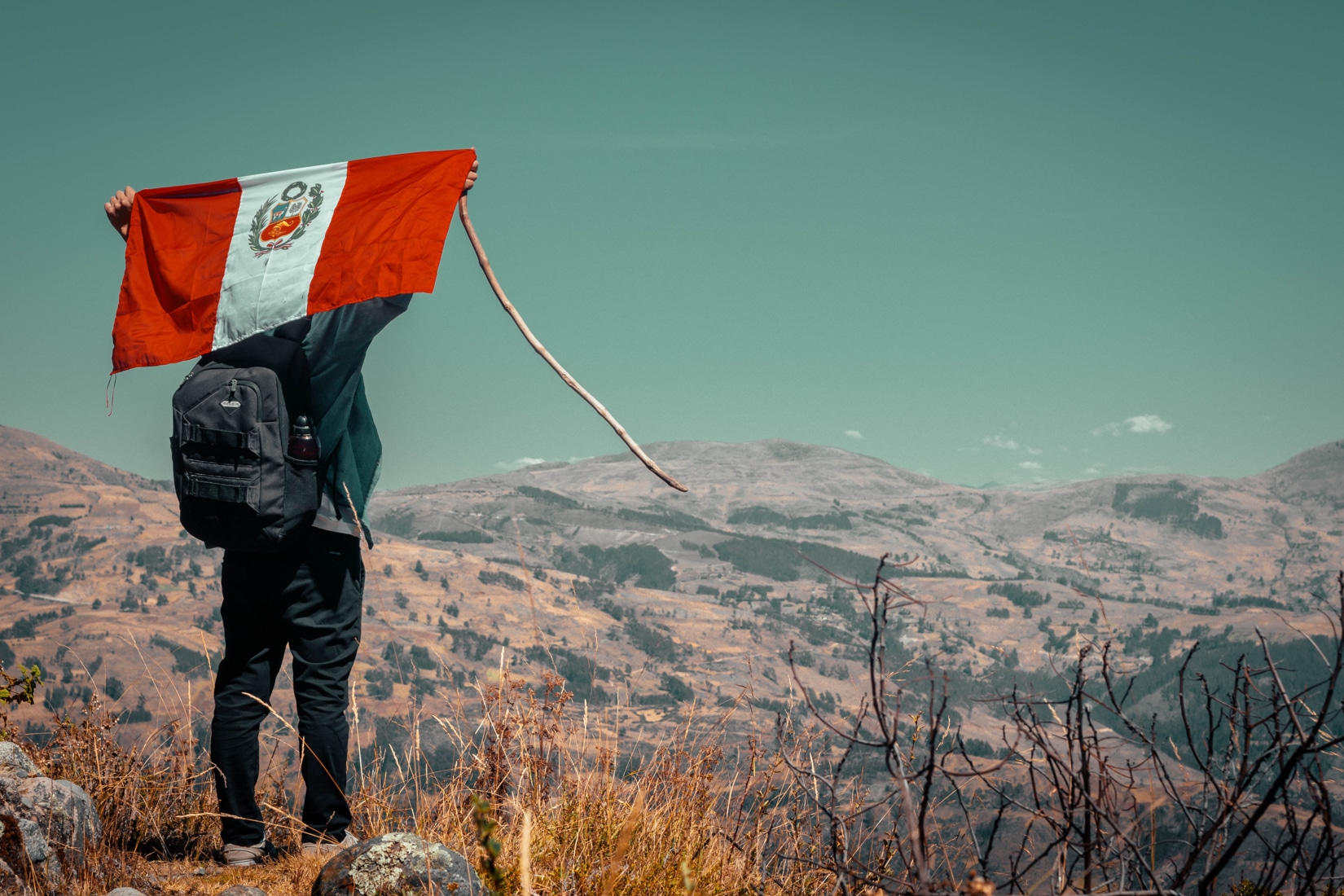 Travelling with children or teens in Peru is a different experience than travelling solo or as a couple; extra planning is required. This article will give you ideas on organizing an unforgettable family trip to Peru. Peru is an excellent destination for a family trip, children of all ages and parents alike are guaranteed a good time. It´s the perfect location to disconnect and enjoy a vacation that has everything from beaches, to hiking, adventure and an enriching experience exploring different histories and cultures.
Is Peru a good place to visit with kids?
Most definitely! Peru caters to small children and teenagers and promises a vacation with extensive biodiversity, fascinating wildlife, historical ruins and architecture, colorful markets, warm beaches, adventure and adrenalin packed activities and not forgetting the delicious food, from the culinary capital of the Americas. Below we look at the different regions of Peru, explore what makes each place worth visiting, where to stay, which activities are family-friendly and choosing the best tour operators and the best places to stay. Peru is one of the safest countries in South America and has a well organized and established tourism industry, so no need to stress, enjoy a hassle-free vacation with your entire family with ample opportunity to simply unwind and relax.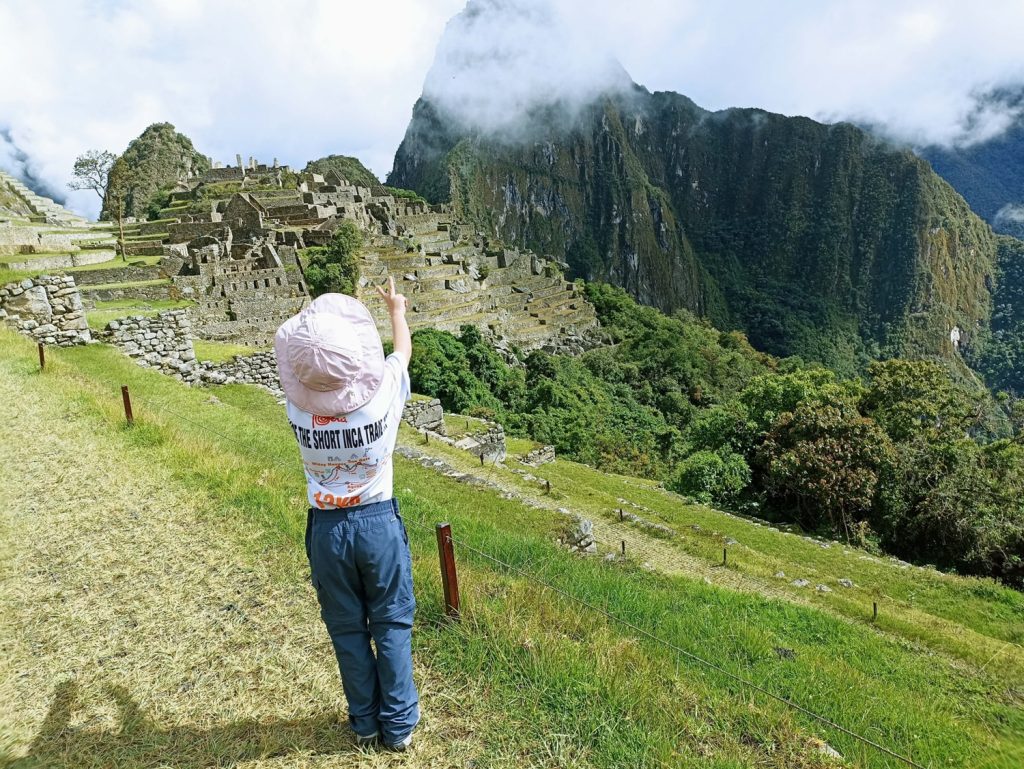 Benefits of family travel
Get ready to build life long memories that you can relay together as a family for many years to come. Travel has also been proven to strengthen family ties, creating interpersonal bonding and blessing your family with a vast wealth of unforgettable memories.
Children who have travelled have an increased tolerance and respect for other cultures and people and have a greater willingness to try new things. In addition, travel can help your open-minded kids with their self-esteem, independence, confidence, adaptability and interpersonal skills when interacting with other children. It also has the added benefits of increasing your child´s cultural awareness and opens up their minds to even better future career prospects. The benefits are endless and your kids will one day thank you for such a great and unique opportunity.
Choosing the best tour operator for your tours and excursions.
We highly recommend choosing a well established tour operator well in advance to help you plan out the bones of the trip Itinerary. Limiting the number of tour operators you use, can help eliminate a lot of confusion. This way your few chosen tour operators have a good opportunity to get a more in-depth understanding of your family dynamics and needs. Some things go without saying that they have to be booked well advance, specifically the Inca Trail and Machu Picchu.
Other excursions can be booked closer to the time. Ask your tour agency to help you with domestic flight. They should be able to recommend a few website, with inexpensive domestic airlines. Domestic flights in Peru are incredibly affordable. It´s also a good idea to consider booking your accommodation ahead of time to avoid being stuck last minute places that are over priced or do not fit your family´s needs. Finally, booking ahead of time will give you ample time to shop around and take the advantage of the discounts on selected tours that are based on the children´s ages. You have a better chance of enjoying your trip if you are well organized and most things are prebooked. Spending your time on your cellphone trying to compare prices on poor internet, creates unnecessary frustration.
For the best tours in Cusco, we recommend Orange Nation for all tours in around Cusco. Also consider Sam Corporations to plan your trip throughout Peru.
What is the best time to visit Peru with Kids?
Generally speaking, the best time to visit Peru is usually between April and October/November. Even though it can get cold during the nights in the Andes – especially in May and June – the days are clear with blue skies and very little rain. Remember that the Amazon gets rain throughout the year.
The highest tourists season is during the months of May-July, the weather is amazing and there are many festivals to look forward to. There is traditional dancers in stunning traditional attire , traditional food like chiriuchu and lively parades. It is imperative to book things early for this time of the year. This is high tourist season and things get booked out months in advance. The shoulder months are really great months if you wish to avoid the crowds, but still wish to enjoy sunny skies. The rainy season is the between December and March, its also the slowest tourist month. This is because there are certain tours that cannot be done at this time. Iquitos and Puerto Maldonado can have closures due to landslide. The Inca trail is also closed for maintenance in February. This time of the year has much warmer nights, but there are higher probabilities of rainfall.
The best months to visit the coast of Peru is December-February. Ultimately, when to visit Peru really depends on what factors are most important to you. If you really don´t like the crowds, you can always bring some extra gear and travel in peace. If you want to immerse yourself in some of the culture, then June is panicle of a great holiday.
Peru with Kids: Best places to travel with kids in Peru
What are the best places to visit in Peru with kids? Below we have included the best destinations to visit with kids. We also give you tips on where to go and what to do at each destination in Peru. Overall, Peruvians love children, and the people will welcome you all over Peru. Peru can be considered a kid-friendly country.
1) Cusco with Kids
Cusco is the most visited destination in Peru, home to at least 6 of the most popular tourist attractions in the country. The Cusco regions is a treasure throve of UNESCO world heritage sites, a tribute to a great legacy left by the vast Inca Empire. There are many trails along their intricate 40,000 kilometers (25,000 mi) long Inca road network which includes the famous Inca Trail to Machu Picchu. The region offers a very diverse selection of excursions, enjoy the areas unique textiles, culinary delights and rich culture that´s expressed through colorful festivals with beautifully choreographed dances and traditional music. The ancient city of Cusco is situated in the southeast part of Peru, located in the Andes Mountains at a breathtaking 3,400 meters (11,155 feet) above sea level and has some the most stunning mountain vistas in the world.
The city has one major challenge which we will explore in depth below, the altitude. Once you overcome this little hurdle, you can have the most enriching experience of your life. Machu Picchu is also the most visited destination in Peru and no visit is complete without stopping at this architectural marvel, on the of the 07 Wonders of the World. We also explore the requirements and implications of visiting this site with children of different ages.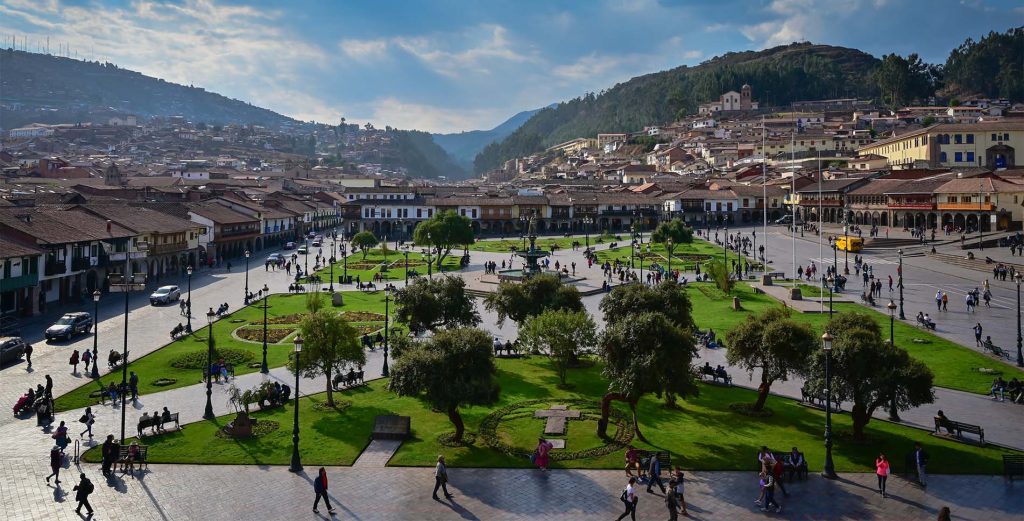 Altitude Sickness
The first part of a Peru family adventure travel is acclimatizing to the high altitudes in the Peruvian Andes. Should you feel the effects of altitude sickness in the higher areas, the best remedy is lots of water, coca tea and rest. It takes a bit of time to get adjusted, so don't plan a hike or a full day of trip on arrival in Cusco. Read more about altitude sickness, here.
Best family-friendly tours in Cusco
Cusco is the main departure point to world famous Machu Picchu Citadel. However, there are plenty of must-see things in and around Cusco that will keep you and your family occupied! Here are a few places we recommend doing with your family around the Cusco Region.
Fun, interactive and non-strenuous activities for Kids and Teens in Cusco:
Volunteer in Cusco in small village communities or at an animal rescue center
Join a Cusco cooking class with the whole family, or have the kids do a cooking class for kids
Visit some of the local markets. Take a break from sightseeing, visit the Mercado Central de San Pedro, or Cusco market, intermingle with the locals, and try the lovely fruit juices at the 'sección de jugos'.
Join a chocolate workshop in the Museo del Chocolate (ChocoMuseo) and learn how to make Peruvian chocolate 'from bean to bar'. This hands-on exhibit is always a hit with children.
A one-day Introduction to Spanish or a short Spanish Immersion for Kids course
Machu Picchu with Kids:
Cusco is the gateway to the Seventh New World Wonder, the Inca Citadel Machu Picchu. "Are there things to do in Machu Picchu for kids?" "Is it safe to travel to Machu Picchu with kids?", "How to go to Machu Picchu?" These are just of few of the many questions you will have when planning your trip to Peru.
How to travel to Machu Picchu with kids
First of all, Machu Picchu is epic and is interesting for all ages. If your kids (8+) are very active and love to be outside, we can recommend a trek to Machu Picchu, such as The 5-Day Inca Trail or the Short Inca Trail.
If hiking is not an option for and your family then a train tour to Machu Picchu is a good option. It is recommended to take seats on the left side of the train for the best views of the constantly changing landscapes, from the Andes into the (higher) jungle lands.
There is no age restriction in Machu Picchu. The entire complex is built out of hand-carved stone, the steps are huge, and there is a lot of walking. Children under 8 are free.
What to do in Machu Picchu?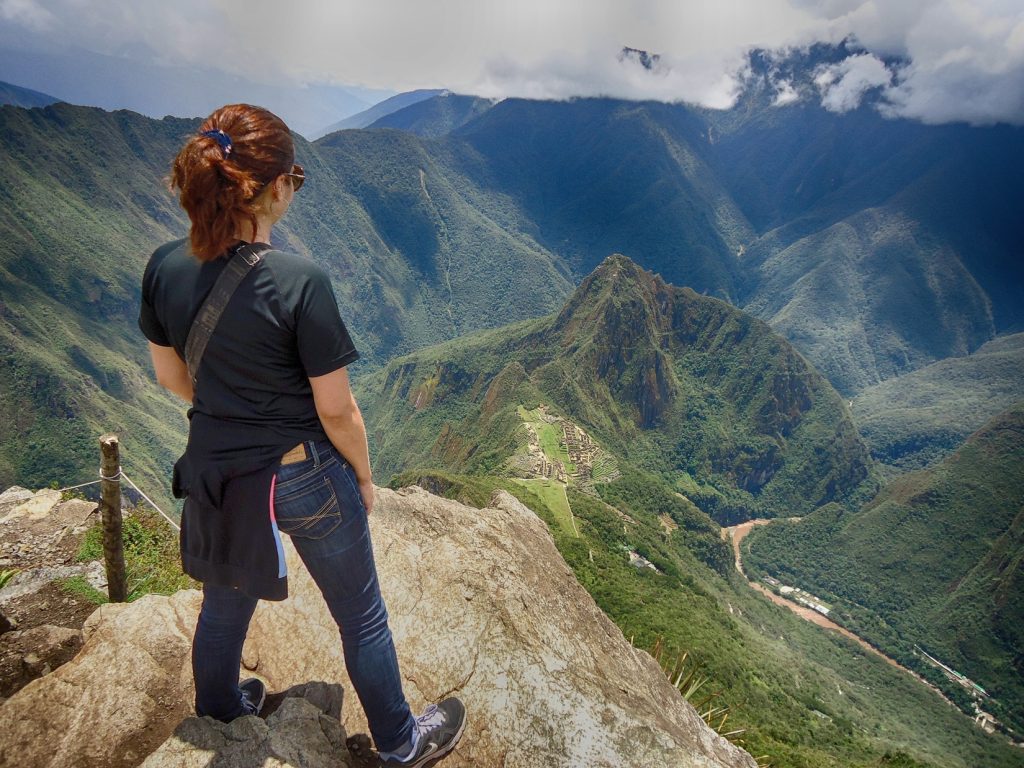 Since 2019 it's not allowed anymore to walk in Machu Picchu without a guide, so the guide will take you and show you the highlights of the citadel. First, of course, there is time for the classic family picture at the famous Sun Gate to Machu Picchu, at the entrance of the Urban Sector. One of the coolest things about Machu Picchu for kids is the llamas and alpacas all over the place, grazing freely.
Additional tips:
Important note: there are no toilets within Machu Picchu
Take enough water and make sure you (and the kids) drink enough
It's not allowed to take large bags into the ruins; there is storage area near the entrance
Make sure you get the Machu Picchu stamp in your passport when you leave Machu Picchu. This is a fun souvenir for kids to show their friends back home.
Extra hike in Machu Picchu: visit Huayna Picchu or Machu Picchu Mountain

Would you like to go on an extra mile with your older kids?
If you haven't done enough hiking yet, there are a few additional hikes you can do within Machu Picchu Sanctuary. The most popular is a hike to the top of Huayna Picchu. Although this is not a very long hike (approx. 45 min to the top), you cannot do the Huayna Picchu hike with small children (minimum age: 8 years). Even though your kids meet the age requirement, we recommend you evaluate your kids fitness level and their fear for heights. The climb is steep with narrow steps, and there are dizzyingly sheer drops on either side of the trail. However, once at the top, the views are amazing. Tip: you might need to reserve Huayna Picchu tickets several months before your arrival in Peru.
Another alternative if you are interested in hiking with kids is Machu Picchu Mountain. This trail is more extended than Huayna Picchu (3-hours round trip), but it is less steep. It takes you in the direction of Inti Punku, the Sun Gate. Still, it is not an easy-going walk.
Where to stay in Cusco with kids
There are essentially two popular spots to choose from namely, the bohemian neighborhood of San Blas and the Historical Center close the Plaza De Armas. Both are centrally located and an easy walking to distance to great restaurants, museums, street markets and some of the most popular historical sites like Coricancha. Most hotels in San Blas have stunning views of the city and it has artsy street vibe to it. Whereas, the historical center is centrally located mostly everything is a stroll away. You can also spend your evenings in the Plaza De Armas , watching the city come alive in music and dance.
2) Lima with Kids
All International flights land in Lima, the capital city of Peru. This populous country that´s famous for its thriving culinary creations. It´s also a major transition hub. When you go to other parts of Peru via air travel, most flights have layovers in Lima. It is the one of the leading culinary destinations and you be delighted by a burst of flavors stemming from various cultures that have influenced the food. The food culture is an eclectic mix of flavors from Asia, African and Europeans gastronomy. It has museums with modern and ancient arty , adventure sports like paragliding and surfing, swimming beaches a driving distance away, archeological sites, boardwalk and modern shopping malls and to top everything off you have world class restaurants and a buzzing nightlife.
A few must-try dishes include Arroz con Mariscos, Lomo Saltado and anything with fresh seafood like Ceviche. You can also try out a dish from the Chifa menu, a Peruvian and Chinese fusion.
Lima can be a good break from nature and the countryside. Visiting Lima allows you to show your kids a view of modern-day Peru, with cultural and historical influences.
Best family-friendly tours in Lima
Parque de la Reserva (Circuito Mágico Agua): This is the magic water circuit light and folklore show. The show is dazzling show piece of water fountains shooting different colors that make up a lot of local animals like llamas and other important works of art of Peru.
Culinary tour of Lima: This is one is pretty obvious. With the amount of great food on offer in Peru, you can enjoy some tantalizing bites through the city of Lima. This can be combined with a kid friendly cooking demonstration and cooking class.
Book a surfing lesson: Lima is a great spot to pick up some beginners surfers skills. The schools are all reasonably priced and the waves are small enough for beginners and small children.
Take a taxi to the Zoo "Parque de las Leyendas" with every imaginable animal from the coast, jungle and the Andes of Peru as well as international animals, a botanical garden and multiple habitats, and museums and archaeological sites.
Visit the bohemian neighborhood of Barrancas and watch the graffiti and the bridge.
Take the Lima City Tour to see the highlights of the Peruvian Capital in an easy, enjoyable 4-5 hour tour.
Bike tour- Ride your bikes through Barranco and Miraflores, along the coast line.
Where to stay in Lima with children
Now Lima is a big city and some places are not as safe as others. It´s important to select your accommodation carefully. The safest and most well established neighborhoods are Miraflores and Barranco respectively. Miraflores is a trendy neighborhood close to the coast line with a streets with stretches of shopping and restaurants. The area is home to many expats and most tourists choose to stay here. The stand out feature is the stunning Larcomar shopping center which overlooks the Pacific Ocean.
Barranco is an artsy, bohemian neighborhood. It has stops close to the metro line, which makes exploring the city pretty easy and accessible. The is slew of art galleries in the area. The buildings are colorful and it has walkable sidewalks to cute cafes and great stores to purchase souvenirs and trendy outfits. It is chilled area with a great vibe. Finally, there is an abundance of hotels in both areas for all different budgets that offer basic modern amenities like hot showers, continental breakfast and high speed Wi-Fi.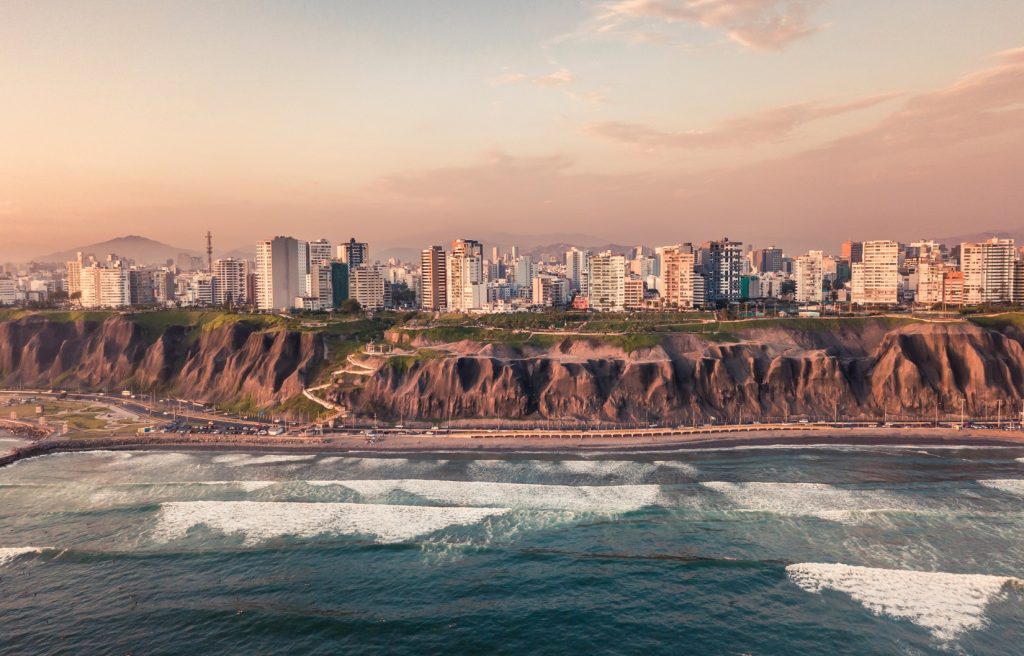 3) Arequipa with Kids
Arequipa is a persona favorite. The city is aptly named the White city after the white buildings that make up the city made of Sillar, a stone from the many dormant and active volcanoes that surround the city. Arequipa is the third most visited city after Lima and Cusco and also has the second largest population after Lima. Thousands of tourists flock to this town to visit the world famous Colca Conyan, the world´s third deepest canyon. The canyon is home to outstanding fauna like the biggest bird of prey in the world, the endangered Andean condor. Also find the beautiful Chilean flamingo, the giant hummingbird and the graceful vicuña. Another great highlight of the city, is year -round pleasant climate. It does not get much average annual rain.
On a visit to Arequipa you can look forward to white Baroque buildings, monasteries, museums, mouth watering traditional cuisine and dramatic landscapes in the Colca Canyon and its three major volcanoes.
Best family-friendly tours in Arequipa
Watch the Condors fly at the Colca Canyon! The peak time to see the condors flying is between March and June at dawn or at dusk at the lookout point called the Cruz del Condor. the best thing about this tour is that it can be adjusted to a day hike, 2-day hike or even 3-day hike. You can do whichever version is better suited to your family´s fitness and adventure needs.
Visit the Monastery of Santa Catalina-This monastery encompasses a rich history and culture that breathes through its colorful walls. The building itself is like its own mini town. There is so much to learn here, they also have a cute coffee shop and souvenir store inside the building.
Salinas and Aguada Blanca National Reserve– An amazing off the beaten trek trail that takes you to picturesque mountain vistas. You take a mild hike for a closer view of the active Misti volcano (5 820m), Chachani volcano (6 055m), Pichu Pichu ( 5 665m) and dormant Ubinas volcano (5 670m). To end the tour you stop at Salinas Lagoon, a shallow salt water flat. Along the route, you will be accompanied by hundreds of Chilean flamingoes and wild vicuñas. This route has little tourists, no heavy trekking, trekking is done mostly on flat terrain, spectacular scenery and no vendors pushing merchandise into your face.
City and Culinary tour– Arequipa is home to some of the most delicious dishes in Peru, like the decadent Rocoto Rellena. A red pepper that's stuffed with minced meat, boiled eggs, cream cheese and so much more, its then roasted in a traditional oven. The level of spiciness is inconsistent, so be careful when serving to younger children. Another must try dish is the rich adobo. Adobo is a traditional pork soup marinated in Chicha (a traditional beer). The city tour takes you to local flee markets and the picturesque Plaza de Armas.
Where to stay in Arequipa with children
There most ideal location in Arequipa is the historical center. The hotels and Airbnb's are located centrally and give you access to the town´s nightlife, great restaurants, tour departure points and tour agencies. It is walkable and is safe to walk even during the later hours of the evening. If you are in transition and need to catch an early, then staying close to the airport could be better.
4) Puno with kids
Puno is a small town that is the folklore capital of Peru. It sits at the border of Bolivia and Peru and is famous for the gigantic Lake Titicaca. Lake Titicaca is the highest navigable lake in the world. Puno is at a higher altitude than Cusco with an elevation of 3, 810m/12 500ft and you need to be prepared for some altitude sickness symptoms. The most remarkable thing about the lake is the thousands of people that inhabit the little islands in the middle of the lake. The most famous islands is the floating islands of Uros. Its presents the perfect opportunity to immerse yourself in this regions experiential tourism and discover an intriguing and unique way of life. The climate is generally cold and dry throughout the year because of the high elevation. In February, its folkloric roots are on full display during the Virgen Del Candelaria festival.
Best family-friendly tours in Arequipa:
Homestay in one of island: There are a variety of tours that allow you to spend the night with a family in the one the islands. This is a truly enriching experience and your children get a first-hand experience
Uros Islands day tour: Visit the floating islands of Uros. There are 60 individual islands made of an aquatic plant called totora. This astonishing way of life will soon become extinct. This is because the more educated the locals become, they move to the main land to further develop themselves. Most of them do not return to the island because maintaining these islands is a strenuous job.
Where to stay in Puno with children
The most centrally located area is the historical center. Everything revolves around the Plaza de Armas. You can find all kinds of accommodation to suit all budgets. Tour agencies and restaurants are clustered in this part of town. If you want great views of the city and lake, you can take a taxi Alto Puno. This area is quite and relaxing perched on a hill top. Of course the famous Uros Islands are another great accommodation option. The islands offer accommodation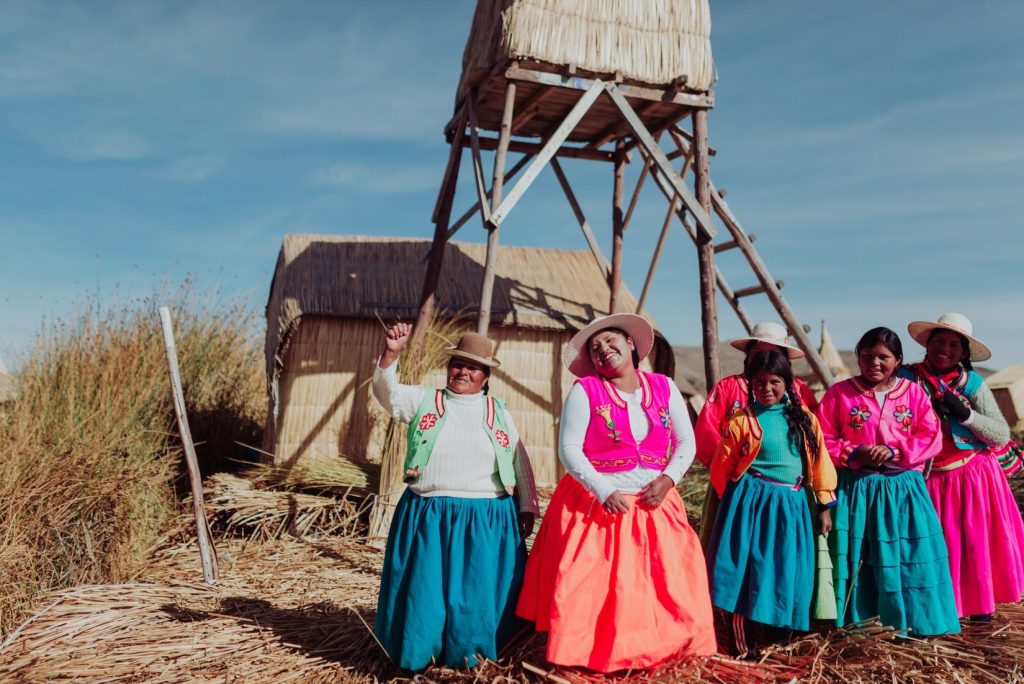 5) Rainforest with kids
The Peruvian Amazon is the second-largest expansion of the Amazon after Brazil. 60% of the Peruvian territory is covered by the Amazon rainforest, but only 5% of its inhabitants call it home. I´s currently considered the most Bio-diverse area on the planet earth and is home to over 12 810 species. Out of the 5 departments that make up the Amazon Jungle, the two main tourism capitals are Iquitos in Loreta and Puerto Maldonado in Madre De Dios. After trekking through ragged terrain and being stunned by break taking snow-capped mountain vistas and lagoons, the Amazon is completely different yet a show stealer in its own right. Whether you choose to cruise down the Sandoval Lake or Amazon River you are guaranteed to spot out of this world Amazonian flora and fauna. Spend your nights in an eco-lodge in the middle of the jungle and wake up to soothing sounds of birds chirping and enjoy unforgettable night excursions to discover jungle nocturnal animals. Also visit indigenous Amazonian tribes that have had very little contact with the modern world.
The Amazon is a great destination for family vacation, children also learn from an age the importance environmental conservation and keeping the eco-system balanced. It enhances the view of things to a more globally mindset. Studies have repeatedly shown that there are countless benefits to be had from environmental awareness and education.
Where to stay in Iquitos or Puerto Maldonado with children
Both the towns of Puerto Maldonado and Iquitos have varied accommodation establishments in the center that's suitable for all budgets. However, we do recommend, when budget and time permits choosing a more eco-friendly option. By staying in a jungle lodge you not only support eco-tourism, but you contribute to the local tribes sustainability and leave a smaller footprint from your travels. Of course, nothing could rival staying in the Amazon Rainforest surrounded by the weird and wonderful creatures that call this part the world home.
Do your kids love outdoor exploration and animals? Check out these statistics of animal sightings. Maybe you and your kids can even discover a new species of insect!
Manu Biodiversity Records:
1025 species of birds
221 species of mammals
1307 species of butterflies
Eight species of wild cats
15 species of primates
27 species of macaws
132 species of reptiles
155 species of amphibians
300 species of ants
650 species of beetles
Tambopata Biodiversity Records:
1200 species of butterflies
103 species of amphibians
180 species of fish
169 species of mammals
103 species of reptiles
632 species of birds
1,255 species of plants
Recommended tours in the rainforest:
Iquitos
All-inclusive jungle tours – This is the main reason anyone goes to the jungle. Generally, these tours include an airport pick-up, which is followed by a short drive to the small town of Iquitos. Next, is a boat ride to your designated eco-lodge in the middle of the Amazon Rainforest. Along the way you have the possibility of having your first sighting of caimans, turtles, herons, pink river dolphins, snakes and so much more. May tours include a day visit to the unique and wonderful monkey island. Monkey island is home to an incredibly diverse collection of monkeys and other animals like macaws, parrots and allegators. Finally, enjoy up and close views of the pink freshwater dolphin. From your lodge, you can join night walks to spot nocturnal creatures of the jungle like lizards. spiders and monkeys.
Early mornings are the norm, with breath taking sunrises. The food is often excellent because the ingredients are organic and sourced from the nearby jungle. Also, take some time to go fishing for unusual fish species like Piranhas, catfish and many others. The tour culminates with an enriching visit to a locals native tribe where you can learn and observe their indigenous history and customs.
Belen Market and floating City – Belen Market can be done alone, but we highly discourage this. Belen is an area whose residence generally live below the poverty line and this can make is unsafe, especially if you look like a typical tourist. Best way to describe this market is unequivocal, in your face culture shock. The market pretty much sells everything that is legal to sell from the jungle. There are thousands of fishes, different fruits, roots and vegetables, the spices and herbs would make any chef worth his salt feel like kid in a candy store and to round things off, enjoy an open display of snakes, allegators and so many scary animals that don´t look like they should be eaten.
Puerto Maldonado
The best thing about Puerto Maldonado besides its incredible bio-diversity is its accessibility compared to Iquitos. This part of the jungle is suitable for family travel, whether it be teenagers or small children. The hikes are pretty relaxing and you do not need to many vaccinations. You need to check your physician back home about required vaccinations to travel to the Peruvian Amazon.
Lake Sandoval and Tambopata National Reserve – It can be done as a full-day tour or you could spend a few days in an eco-lodge discovering the wonderful creatures at your leisure. The tour starts with a peaceful canoe trip down the Madre De Dios River, taking you to the pristine and protected reservation of Tambopata. Highlights include the spotting of multiple different species of monkeys, giant river otters, black caimans and a slew of different birds and butterflies. Also, feast your eyes on spectacular nature show, where hundreds of macaws gather on the side of a cliff at the Macaw Clay Lick.
Kayaking, canopy bridge and zipline – You ride the kayak down the river and enjoy copious amounts of unique Amazonian flora and fauna. The trip stops at a suspension bridge which takes you to the ziplining site. This activity is jam packed with thrilling adventure that does not require much fitness.
6) Ica/Pisco/Nazca/Paracas with kids
Despite the barren landscapes of this area of Peru, the coast of the Paracas Peninsula and the nearby Ballestas Islands are havens for an abundance of Pacific marine life. The Ballestas Islands are alive with noisy colonies of sea lions and vast numbers of birds that are sustained by the food-rich waters of this stretch of the Pacific. The Paracas National Reserve, of which the Ballestas Islands are part, works hard on conservation efforts of its marine biodiversity.
Where to stay in Ica/Pisco/Nazca/Paracas with children
Besides Ica, all the other town are relatively small. Accommodation are usually centered around the same street or area. When staying with children in Huacachina or Paracas we highly recommend choosing accommodation that is a healthy distance from popular backpackers like Kokopeli, Wild Rover or Loki´s. They tend to host parties that go on to the wee hours of the morning, with music blaring from the speakers. Family options include reasonably priced 3 star hotels, bnb´s and even luxurious hotels on the foot of the towns.
Recommended Tour with kids:
Nazca
Flight over the World Heritage Site of the Nazca Lines – From the local airdrome you take a small Cessna plane for an arial view of Nazca Lines. Nazca Lines are geometric shapes that the ancient Paracas culture carved into the desert floor for reasons that are still unknown. Each single-engines Cessna can take a maximum of 5 people comfortably. Whilst airborne you have a great view of gigantic and clear impressions of a hummingbird, lizard, dog, local flora and so much more. In total, there are over 800 straight lines, 300 geometric figures and 70 plant and animal designs.

Huacachina/Ica
Pisco and Wine tour in Ica – You might be wondering why recommend a drinking tour when you are traveling with your precious gems. Well, firstly its a day tour that requires no walking at all. Also, you only consume enough wine to get a little tipsy and not full on drunk. The food served in Bodega´s is actually not bad and its also a great location to get a local pisco as a souvenir.
Dune bugging and sandboarding – This is a belter of activities. Its a complete thrilling and epic adventure. Your kids will love you forever after doing this tour, they will even forgive you for a disappointing Christmas present. The dune bugging takes over massive dunes, inducing hysterical screams and concludes with an even better sandboarding experience. If you choose the correct time to do this tour, you can also enjoy a stunning sunset, whilst perched atop the dunes and sipping on sundowners.
Paracas
Visit a seafood restaurant – Paracas is a small fishing village. Which means you can be treated to some the most decant and fresh fishes dishes the north is so popular for.
Boat ride to the protected Islas Ballestas!- The boat journey lasts between 90 minutes and 2 hours. If you book a tour, you can leave at either 8.00 or 10.00. Your kids will also have the opportunity to visit a collection of rocky islands, home to seals, Humboldt penguins, pelicans and many other types of birds.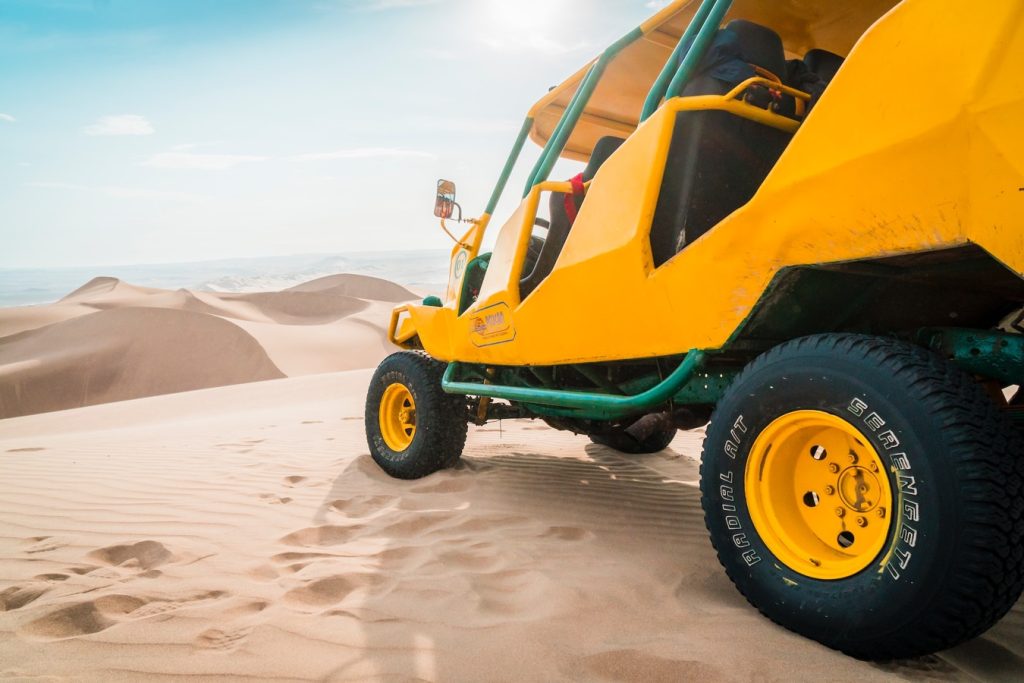 Hopefully, this article has given you many excellent reasons for Traveling to Peru with Kids or Teens and ideas on where to go in Peru and places to see. Peru is a safe, enjoyable and thoroughly interesting destination, including for families. There is something for everyone in Peru, and Peru offers a spectacular family-friendly vacation for those with children of all ages.
BONUS: How to prepare a family vacation to Peru
Below we'll give you tips on how to prepare for your family vacation to Peru. Travelling to Peru with Kids or Teens is different than travelling by yourself and with a good preparation you make the most of your family vacation in Peru.
If you have any questions about tours, prices or itineraries, you can always contact a representative from Orange Nation!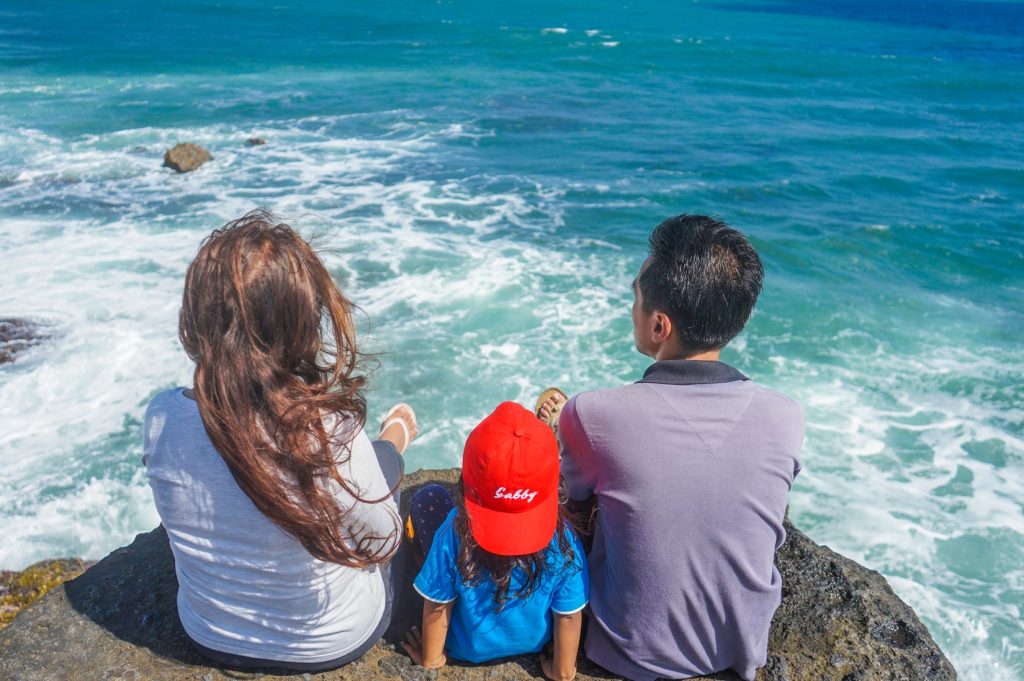 Here are some practical tips for travelling with children in Peru! Prepare for your family trip to Peru:
1.Pack only the essentials
First and foremost, pack in advance anything you might need. You can add any items you forget as time passes. But you need to be careful not to over pack. Pack as little as possible.
2.Take it slow
Everything takes longer than expected when traveling with children. Getting through customs and security can be a nightmare, if you don´t have the necessary documentation in easy access. Checking in for flight can be another time consuming activity. And finally some activities especially with large groups can include long lines and waiting times.
3.Prebook as much as possible.
Planning ahead can help alleviate a lot of stress. From hotels to tours. However, when booking flights within Peru, we recommend booking them inside the country from local websites for the best deals in prices.
4.Outline trip to the entire family.
This lessens anxiety in children tremendously. Tell them what to expect at different stages of the trip and spell out in clear terms expected behavior's. Unless you are giving your child the latest tour under the Christmas tree, keep surprises to a minimum.
5.Pack extra sets of clothes, diapers and snacks
Try to pack snacks you know your children love, hangry children are no fun. Give snacks as a distraction between meals, long journeys and activities with a lot of empty spaces in between. You or your kids may need extra clothes due to rain, accidents, spills, or getting muddy or dirty. Always have an extra set of clothes in your day bag, especially for layering. The weather is very unpredictable in Peru and can change within minutes. You can also bring a zip-lock or plastic bag to store dirty clothes. You should also travel with extra diapers. Having a few extra diapers is better than having too few at the end of the day.
6.Pay extra for a quality product
There is nothing worse than being stuck in a disorganized tour with a lot of unnecessary and costly delays . To add to that, if the tour doesn't have the correct gear for small children could lead to an unsafe situation. The children can get fussy and anxious in an uncertain situation and environment. Cutting corners when choosing a tour operator can lead to extremely dangerous situation that could have easily been avoided.
7.Ask for discounts
Many agencies offer discounts based on the children´s ages. Children under 2 are usually at no charge. 2 to 13 year old's can get a decent discount. Finally, student discounts are a norm in many places, as long as you have a valid student card or ISIC card.
8.Be flexible
Things can easily go wrong. Accept what you cannot change or control. Remember many things are unpredictable, things like changing weather conditions can derail plans considerably. There is no value in stressing over things that cannot be changed, go with the flow whenever possible.
9.Safety and Security
Of course as a parent this is for sure your number one priority. Research any specifically recommended safety guidelines for the town or tour. When choosing your accommodation, choose neighborhoods that have been tried and tested and are saturated with other tourists. When selecting a tour company, go for one that has well established record and experienced in working with a variety of families.
10.Easy access to contact information and emergency numbers
Keep your contact information on you and your child´s person at all times. Some of that information can include, your nearest embassy/consulate contact number and address, nearest police station, your hotel´s physical address and next of kin.
11.Bring medication from home
Countries use different names for medications, some of those names you might recognize. Firstly, if anyone uses prescription medication, its a good idea to bring enough from home to last the entire travel. Next, is using medication you are familiar with and are certain will not course any allergic reactions and are age appropriate. Some medication to consider is medication for altitude sickness, headaches, upset stomachs, allergies, fevers and motion sickness.
12.Research what documents you need before travelling
Some countries need not only a child's passport but also their birth certificates or permission to travel from both parents so that the migrations office knows that you have the right to leave or enter the country with the children.
13.Note important information
If you are anticipating a language barrier, its advisable to write down any support needs in both English and the local language. You could consider things like allergies, special dietary needs (vegan, gluten-free, lactose intolerance ..etc.) and physical and mental needs.