Travelling to Peru with Kids or Teens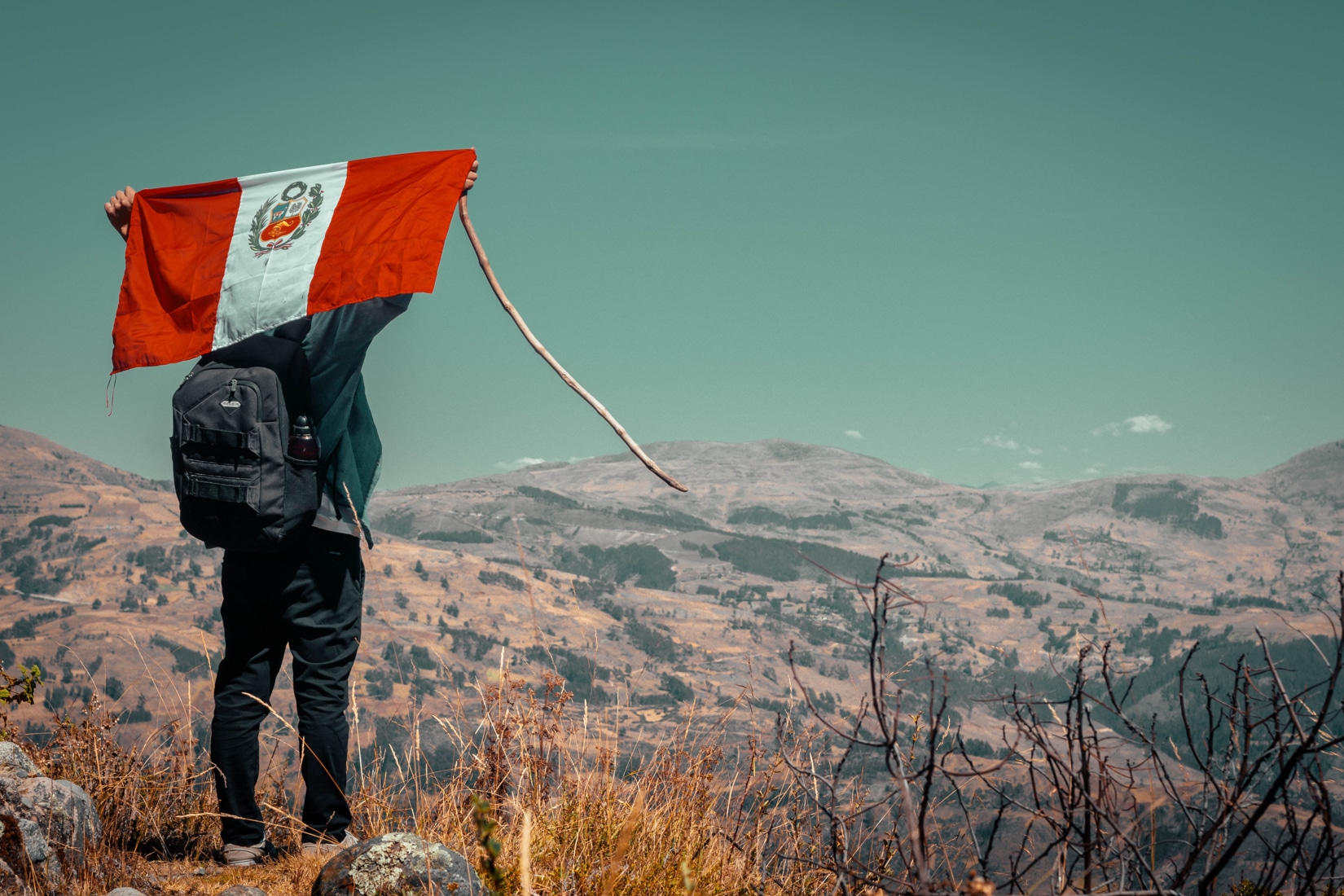 Travelling with children or teens in Peru is a different experience than travelling solo or as a couple; extra planning is required. This article will give you ideas on organizing an unforgettable family trip to Peru. Peru is an excellent destination for a family trip; your kids (and your parents) will love it. Read along for extra recommendations and tour details so you can focus on packing and remembering all the extra socks, favourite stuffed animals and toothbrushes. Then, get yourself ready for Travelling to Peru with Kids or Teens.
Is Peru a good place to visit with kids?
Many adults dreaming of a trip to Peru ask themselves this question now that they are parents. Don't worry, and be assured that Peru with kids will be a unique and excellent experience for everyone. Peru is legendary, and you should have no doubts Peru is a GREAT destination for a family trip to South America. Peru offers a spectacular family-friendly vacation for all ages with unique biodiversity, fascinating wildlife, friendly people, Inca ruins, colourful markets, and yummy food. So read along and prepare for Traveling to Peru with Kids or Teens.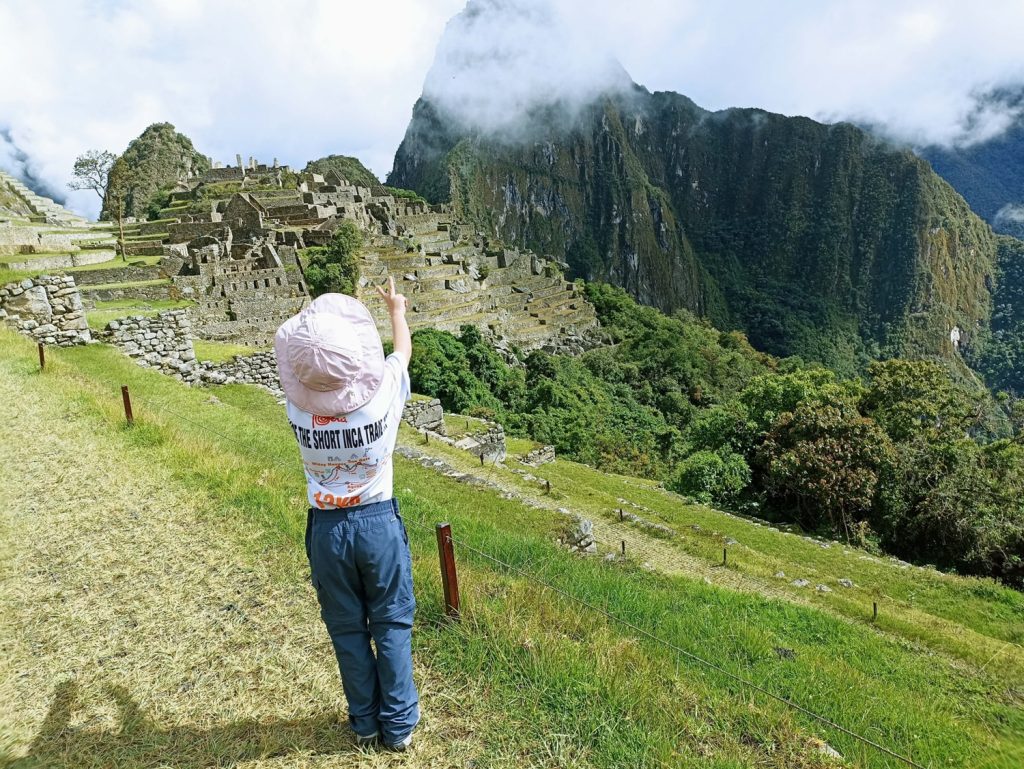 Benefits of family travelling
There is nothing better than recalling that old story from a family vacation where you can't quite get it out because you are laughing too hard. Travel has highly positive benefits for interpersonal bonding and making family memories. Nothing makes a group of people closer than being in new and unique situations and places, like in Peru. Challenge yourself and make memories in Peru that you will not forget for the rest of your life.
In general, travel has many benefits for a child's education, cultural awareness and future career choices. Children who have travelled have an increased tolerance and respect for other cultures and people and a greater willingness to try new things. In addition, travel can help your open-minded kids with their self-esteem, independence, confidence, adaptability and interpersonal skills when interacting with other children. This article will find great tips about Traveling to Peru with Kids or Teens.
Peru with Kids: Book your tours in Peru in advance with a travel agency
Pre-booking your tours, flights and hotels in Peru is probably the best tip we can give you. Having pre-booked the essential tickets for your trip to Peru and your accommodation will save you the time and energy you can dedicate to your kids! If you need to look for a tour while dragging along cranky toddlers or angsty teens, you will regret not planning a little more in advance. Also, you will enjoy yourself much more when you are relaxed and can look around, instead of comparing prices on your mobile screen with poor internet.
Having hotels, tours, entrance fees, flights, and transportation tickets ready to go will be an absolute miracle. Like Orange Nation Travel Agency in Peru, some other agencies will offer children and student discounts on various tours.
And as maybe not everything may go to, it's nice to have the emergency WhatsApp number of an agency that will solve any issues that might arise. For example, certain tickets must be booked well in advance (e.g. Machu Picchu entrance fee tickets and train tickets). Your agency knows Peru and designs the best family trip in Peru with convenient itineraries, time slots, and more.
What is the best time to visit Peru with Kids?
There is much to say about the weather in Peru. Still, generally speaking, the best time to visit Peru is usually between April and October/November. Even though it can get cold during the nights in the Andes – especially in May and June -the skies are mostly clear blue, and there is not a lot of rain.
April is often lovely; everything is green after the rainy season (the rainy season in the Andean mountain takes place from December to March). Still, the chance of rain showers is considerably less than in the months before. Also, in April, it is less cold than in the months after (May, June). July and August are high season months due to the summer vacation in the USA and Europe; weather-wise, these months are good. September and October are usually beautiful, less touristy, and relatively dry, depending on your luck. It also starts to warm up in September and October.
Suppose you spend most of your time along the Peruvian coast. In that case, you might prefer the summer months for your trip to Peru: January and February (during these months, it's the rainy season in Cusco, Machu Picchu, Arequipa, Puno.
Read more about the Best Time to Visit Peru
Peru with Kids: Best places to travel with kids in Peru
What are the best places to visit in Peru with kids? Below we have included the best destinations to visit with kids. We also give you tips on where to go and what to do at each destination in Peru. Overall, Peruvians love children, and the people will welcome you all over Peru. Peru can be considered a kid-friendly country.
1) Cusco with Kids
Cusco is one of the top tourist destinations in South America because of the many UNESCO World Heritage Sites, intricate textiles, lavish dances and music, colourful festivals, culinary delights, ancient engineering wonders, and architectural styles. Cusco, Peru, was declared a UNESCO World Heritage Site in 1983. The ancient city of Cusco is situated in the southeast part of Peru, located in the Andes Mountains at a breathtaking 3,400 meters (11,155 feet) above sea level.
Cusco is surrounded by beautiful hills and extends into a river basin known as the Sacred Valley of the Inca. There are nice cafes and restaurants within the city and a couple of museums with activities the kids will enjoy. The city centre is small; if your accommodation is downtown Cusco, (almost) everything will be within walking distance.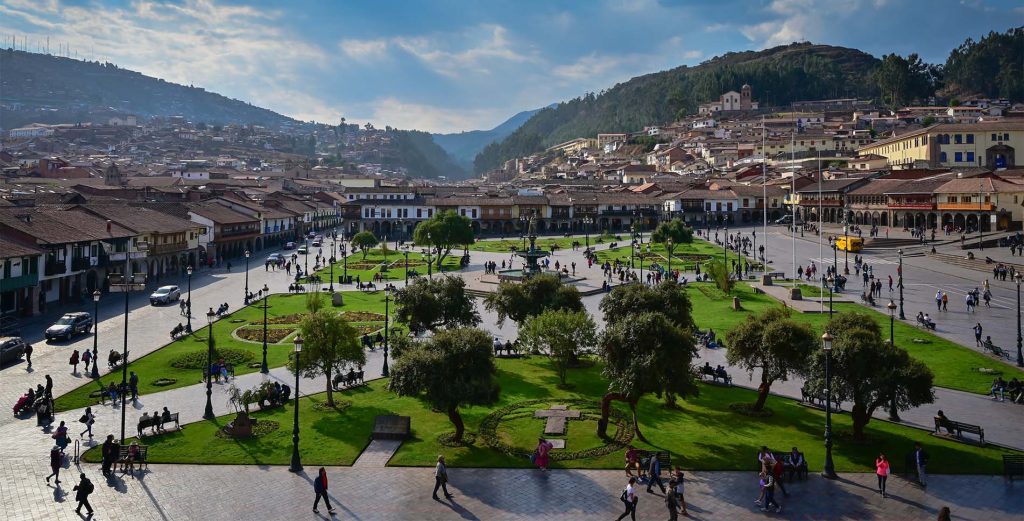 Altitude Sickness
The first part of a Peru family adventure travel is acclimatizing to the high altitudes in the Peruvian Andes. Should you feel the effects of altitude sickness in the higher areas, the best remedy is lots of water and rest. It takes a bit of time to get adjusted, so don't plan a hike or a full day of travel right after arriving at Cusco. Read more about How to Adjust to the Altitude Quickly and not suffer from altitude sickness or soroche.
Tours in Cusco with Kids
Some see Cusco mainly at the departure point for a visit to see Machu Picchu. Still, Cusco & the Sacred Valley have so much more to offer – especially for families travelling with children!
Do the Cusco City Tour, or explore the city yourself. Don't miss the Temple of the Sun, the vast Cathedral, and the nearby ruins.
Even if you did the Cusco City Tour (and you've already briefly visited Sacsayhuaman), you can go back and spend a relaxing afternoon in Sacsayhuaman. It's half an hour's walk from the Plaza de Armas in Cusco. Did you know you can slide down some rock faces within the ruin? Great fun for the kids!
Stroll the streets of the San Blas Neighborhood, visit the small artisan's shops and the picturesque cobble-stoned streets.
Do a Day Tour to the Sacred Valley or go there by yourself. There is public transport (or you arrange a taxi) to explore the picturesque villages in the Sacred Valley. You can visit the traditional markets, go for a picnic next to the river, and enjoy the time together in this beautiful valley. Village to explore: Pisac, Ollantaytambo, Urubamba, Calca.
If you visit Pisac independently, there is some excellent walking to and from the Pisac ruins. The trail is well-marked, but it does contain some challenges for younger children. First, you will pass through an Incan doorway where you can spend as much time as you want to explore the ruins. After that, continue downhill to see irrigation channels and enjoy the scenic landscapes.
Visit the salt mines in Maras
Adrenaline adventure tours to do in Cusco with Teens
Horseback riding to various archaeological sites
Quad biking to Maras and Moray (depending on the ages of your kids)
Rafting
Zip Line in the Sacred Valley
Fun Activities for Kids and Teens in Cusco:
Volunteer in Cusco to help your kids see the realities of the local population and make an impact
Join a Cusco cooking class with the whole family, or have the kids do a Cooking class for kids
Visit some of the local markets. Take a break from sightseeing, visit the Mercado Central de San Pedro, or Cusco market, intermingle with the locals, and try the lovely fruit juices at the 'sección de jugos'.
Join a chocolate workshop in the Museo del Chocolate (ChocoMuseo) and learn how to make Peruvian chocolate 'from bean to bar'. This hands-on exhibit is always a hit with children.
A one-day Introduction to Spanish or a short Spanish Immersion for Kids
Machu Picchu with Kids:
Cusco is the gateway to the Seventh New World Wonder, the Inca Citadel Machu Picchu. "Are there things to do in Machu Picchu for kids?" "Is it safe to travel to Machu Picchu with kids?", "How to go to Machu Picchu?" These are just of few of the many questions you will have when planning your trip to Peru.
How to travel to Machu Picchu with kids
First of all, Machu Picchu is epic and is interesting for all ages. If your kids (8+) are very active and love to be outside, we can recommend a trek to Machu Picchu, such as The Classic Inca Trail or the Inca Jungle Trek.
(please note that for the Inca Jungle Trek, the children need to be able to ride bikes).
If not, or you travel with younger kids are you are not into hiking, a Train tour to Machu Picchu is a good option and another adventure. It is recommended to take seats on the left side of the train for the best views of the constantly changing landscapes, from the Andes into the (higher) jungle lands.
There is no age restriction in Machu Picchu. However, although the Inca Citadel is open to kids of any age, it is probably most suitable for children seven years and up. The entire complex is built out of hand-carved stone, the steps are huge, and there is a lot of walking. Children under 8 are free.
What to do in Machu Picchu?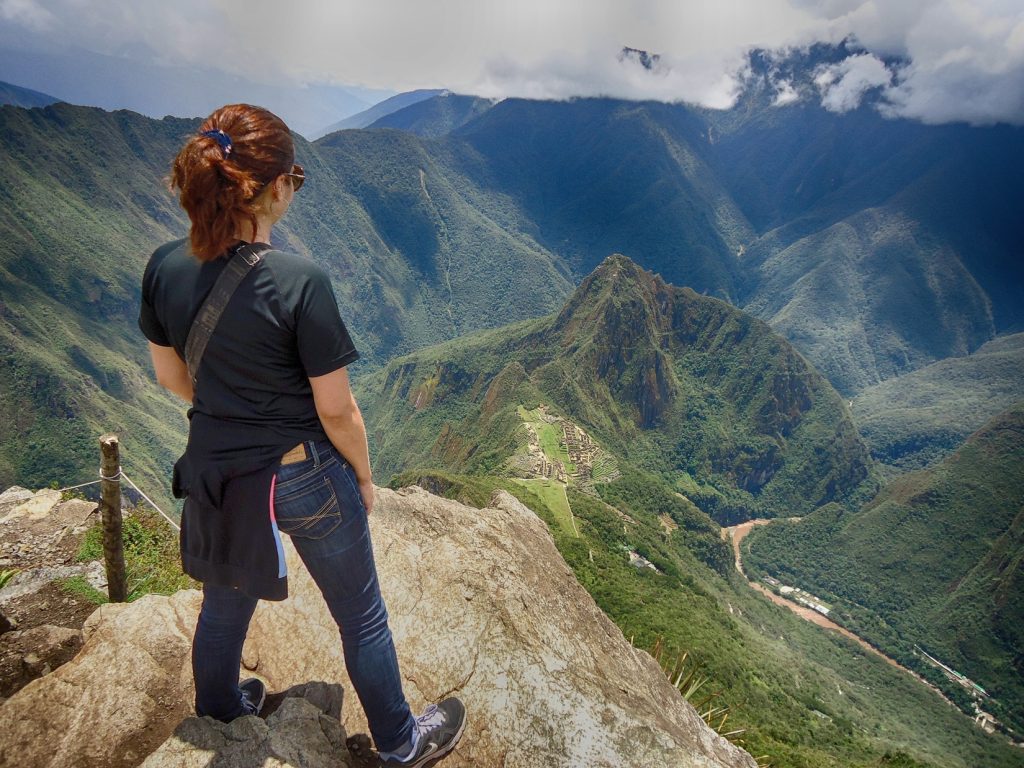 Since 2019 it's not allowed anymore to walk in Machu Picchu without a guide, so the guide will take you and show you the highlights of the citadel. First, of course, there is time for the classic family picture at the famous Sun Gate to Machu Picchu, at the entrance of the Urban Sector. One of the coolest things about Machu Picchu for kids is the llamas and alpacas all over the place, grazing freely.
Additional tips:
Important note: there are no toilets within Machu Picchu
Take enough water and make sure you (and the kids) drink enough
It's not allowed to take bags into the ruins; there is storage near the entrance
Make sure you get the Machu Picchu stamp in your passport when you leave Machu Picchu. This is a fun souvenir for kids to show their friends back home.
Extra hike in Machu Picchu: visit Huayna Picchu or Machu Picchu Mountain
Do you want to go the extra mile with your older kids?
If you haven't done enough hiking yet, there are a few additional hikes you can do within Machu Picchu Sanctuary. The most popular is a hike to the top of Huayna Picchu. Although this is not a very long hike (approx. 45 min to the top), you cannot do the Huayna Picchu hike with small children (minimum age: 8 years). Even with other kids (10+), we recommend you evaluate if your kids are active, not afraid, etc. It will depend on how fit they are (and how well acclimatized) and if they will enjoy the hike or not. The climb is steep, the steps are huge, and there are dizzyingly sheer drops on either side of the trail. However, once upstairs, the views are amazing. Tip: you might need to reserve Huayna Picchu tickets several months before your arrival in Peru.
Another alternative if you are interested in hiking with kids is Machu Picchu Mountain. This trail is more extended than Huayna Picchu (3 hours round trip), but it is less steep. It takes you in the direction of Inti Punku, the Sun Gate. Still, it is not an easy-going walk.
2) Lima with Kids
Before or after your stay in Cusco, you can delve into Lima. The Peruvian Capital is a stimulating, energetic and elegant modern city of approximately 8 million inhabitants that rests above a long and meandering coastline of steep sedimentary cliffs that overlook the Pacific Ocean. The city that was once called The City of Kings still maintains its colonial past and splendour.
Today, Lima is one of the leading culinary destinations in the entire world. You will delight in unforgettable cuisines that combine the unique flavours from various cultures, landscapes, and multiple regions of Peru. A few must-try dishes include Arroz con Mariscos, Lomo Saltado and anything with fresh seafood like Ceviche. You can also try out a dish from the Chifa menu, a Peruvian and Chinese fusion. Lima offers something for every visitor, from a variety of museums with brilliant modern and ancient works of art, monasteries, mansions, archaeological sites, beaches, boardwalks, shopping, world-class restaurants, buzzing nightlife and adventure sports like paragliding and surfing.
Read more about Peruvian Cuisine: Why Peruvian Food is the Best
Lima can be a good break from nature and the countryside. Visiting Lima allows you to show your kids a view of modern-day Peru, with cultural and historical influences.
Walk or bike along the boardwalk above the Pacific Ocean and admire the gardens and views of the coast. Stop in at the Choco Museo in the Miraflores district and take a tour. Visit the El Circuito Magico del Agua for the smaller children, a waterpark with water bridges and a timed water fountain to run through. At night there is also a fun water light show to enjoy.
Recommended tours in Lima:
Parque de la Reserva (Circuito Mágico Agua)
Lunch in China town
Walk along the beach and see the surfers
Culinary tour in Lima
Take a taxi to the Zoo "Parque de las Leyendas" with every imaginable animal from the coast, jungle and the Andes of Peru as well as international animals, a botanical garden and multiple habitats, and museums and archaeological sites.
Walk along the coast in Miraflores.
Visit the bohemian neighbourhood of Barrancas and watch the graffiti and the bridge.
Take the Lima City Tour to see the highlights of the Peruvian Capital in an easy, enjoyable 4-5 hour tour.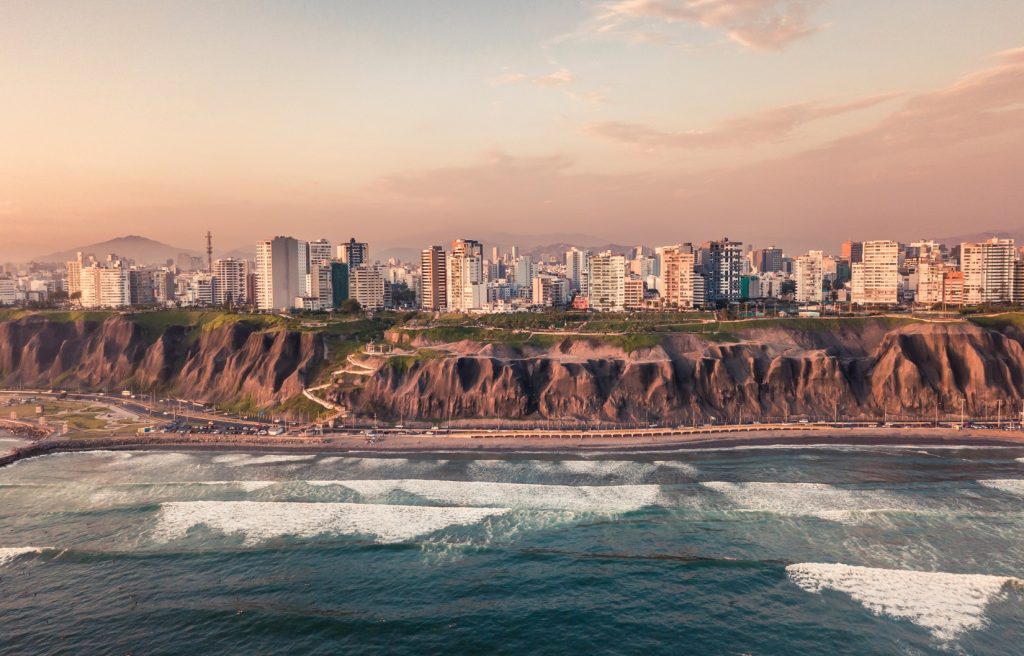 3) Arequipa with Kids
If you are in the white city of Arequipa in southern Peru, do not miss out on the opportunity to visit the Colca Canyon, located about 4 hours from Arequipa. The Colca Canyon is Peru's third most visited tourist destination and the second deepest Canyon worldwide. The views are stunning, the villages friendly and picturesque.
The Colca Canyon is the best place in South America to see the Andean Condor with its impressive 3-meter wingspan and an average weight of 10- 12 kilos. Apart from the condor, in the Canyon, you can find over 100 kinds of birds, more than 30 types of cactus and 300 types of plants. The highest point of the Canyon is Ampato, at 6388 meters above sea level.
Recommended tours in Arequipa:
Go and see the condors flying at Colca Canyon! The peak time to see the condors flying is between March and June at dawn or at dusk at the lookout point called the Cruz del Condor. It's an unbelievable experience watching these huge birds cruise. If you can make it to Colca Canyon for a Peru family vacation, it will be something you won't forget. Most people do a two-day visit to the Canyon or a (three-day) hike.
Try the homemade cookies in the quiet, impressive Santa Catalina Convent. This incomparable colonial district is a small city within a city.
There are opportunities for river rafting or biking near Arequipa for the older kids.
4) Puno with kids
Lake Titicaca is the highest navigable Lake worldwide and the largest Lake in South America that borders both Peru and Bolivia. The Lake is located at approximately 3,810 meters or 12,500 feet above sea level and covers 8,600 square kilometres or 3,320.50 square miles. The climate is cold and semi-dry, with an intense sun during the day. The Peruvian portion of the Lake is considered a wetland of international importance and was recognized by the Ramsar Convention on January 20th, 1997.
Recommended tour in Puno:
Spend a night with a local family at the highest navigable Lake in the world.
The overnight Lake Titicaca option is excellent for visitors who want a more in-depth experience and interaction with the locals. You and the kids will learn about typical clothing, native languages, foods, and the hosts' lives.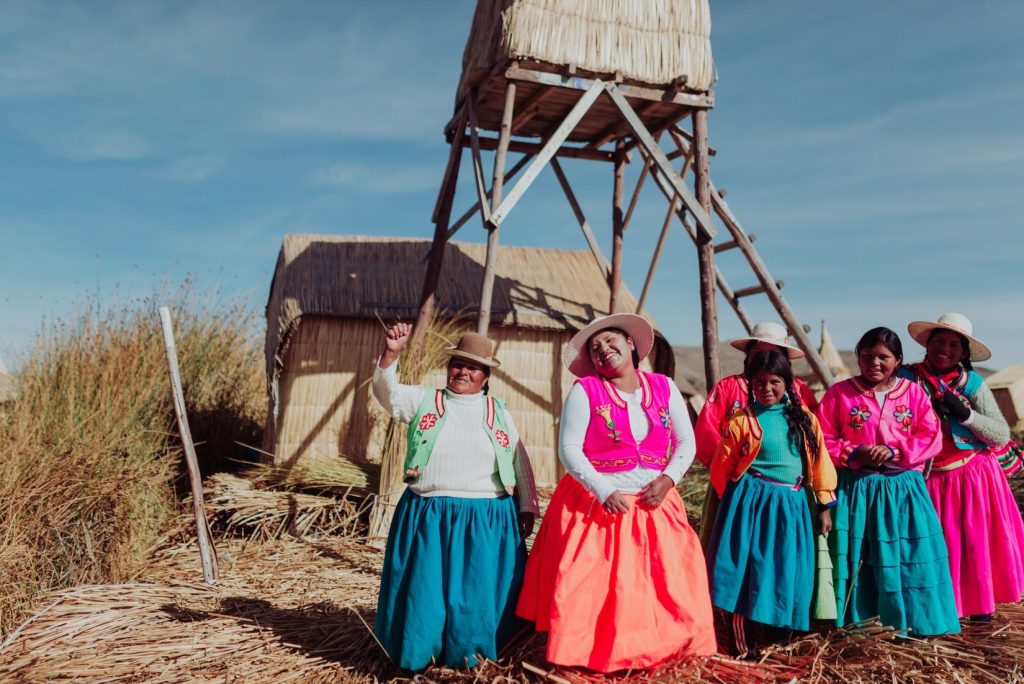 5) Rainforest with kids
Do you want to enjoy the warm and humid air that envelops you like a hug and listen to the frogs and insects chirping in the night? And next day, wake up to an orchestra of a hundred different bird calls, sit back and enjoy the breeze during a boat ride along the river? Later, try some fresh fruit and explore the rainforest with its many varieties of flora and fauna? Then Manu or Tambopata is a superb destination for you and your family while travelling to Peru with kids or teens.
Reading tip:
Best Rainforest Tours: Manu, Tambopata or Iquitos.
Do your kids love outdoor exploration and animals? Check out these statistics of animal sightings. Maybe you and your kids can even discover a new species of insect!
Manu Biodiversity Records:
1025 species of birds
221 species of mammals
1307 species of butterflies
Eight species of wild cats
15 species of primates
27 species of macaws
132 species of reptiles
155 species of amphibians
300 species of ants
650 species of beetles
Tambopata Biodiversity Records:
1200 species of butterflies
103 species of amphibians
180 species of fish
169 species of mammals
103 species of reptiles
632 species of birds
1,255 species of plants
Recommended tours in the rainforest:
This Rtour is one of the most affordable Jungle Tours and it allows you to experience the magic, diversity, and tranquility of one of the most diverse locations on earth in three days! The jungle Reserve of Tambopata is located in the South East of Peru. During your stay in a beautiful Eco lodge, you will experience activity (canopy bridge and zip line, kayak) and also flora and fauna while exploring the nature, including giant otters, birds, colored butterflies, turtles and a wide variety of fish.
More info Family Trip to the Rainforest in Peru.
6) Ica/Pisco/Nazca with kids
Despite the barren landscapes of this area of Peru, the coast of the Paracas Peninsula and the nearby Ballestas Islands are havens for an abundance of Pacific marine life. The Ballestas Islands are alive with noisy colonies of sea lions and vast numbers of birds that are sustained by the food-rich waters of this stretch of the Pacific. The Paracas National Reserve, of which the Ballestas Islands are part, works hard on conservation efforts of the marine biodiversity.
Recommended Tour with kids:
Take a boat ride to see penguins, pelicans and seals around the Islas Ballestas! The boat journey lasts between 90 minutes and 2 hours. If you book a tour, you can leave at either 8.00 or 10.00. Your kids will also have the opportunity to visit a collection of rocky islands, home to seals, Humboldt penguins, pelicans and many other types of birds.
Nazca
Fly over the Nazca Lines in a small plane or watch the figures from one of the two miradors or viewpoints in Nazca.
The Nazca Lines are a sprawling network of lines and drawings on the surface of the land. Most lines have the shape of geometric designs: you can see trapezoids, straight lines, rectangles, swirls and triangles. However, some of the zigzags make up more distinct shapes and figures of animals, such as a hummingbird, dog, spider, monkey and a long-tailed mockingbird, as well as plants. The lines are made by removing rock and earth. In total, there are over 800 straight lines, 300 geometric figures and 70 plant and animal designs.
The site was declared a World Heritage Site in 1994.
Huacachina/Ica
Riding dune buggies and sandboarding Peru with kids is epic! This oasis offers a splendid patch of palm and acacia trees in the heart of an endless expanse of sand and dunes, where you can go sandboarding. The waters at Huacachina are said to have curative and healing properties. The activities and tours offered near the oasis are great fun and probably the most adrenaline-filled activity for your kids while Traveling to Peru with Kids or Teens. Be careful to select an agency with a good reputation; some say the buggy tour was a bit unsafe.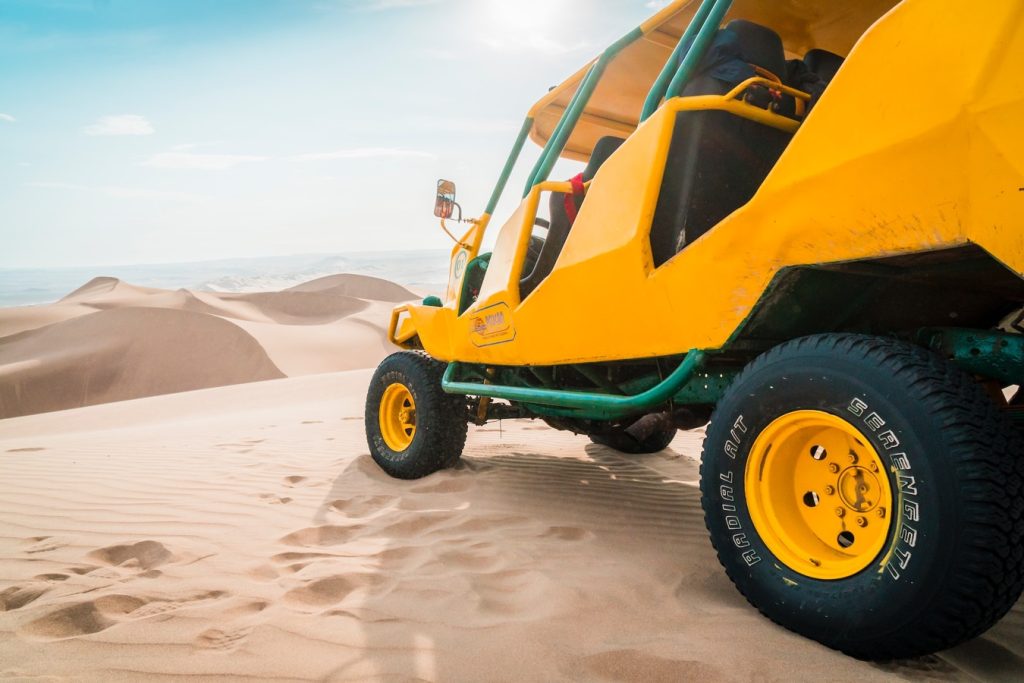 Tours in Ica with Teens
Go sandboarding from the high the sand dunes around the Huacachina oasis
For about 30 soles, you can rent a rowboat or paddleboat and cruise around the lagoon
Do a buggy tour! Go for the 4 pm tour to have a chance to see the sunset. Not for the faint-hearted but also not to be missed.
Hopefully, this article has given you many excellent reasons for Traveling to Peru with Kids or Teens and ideas on where to go in Peru and places to see. Peru is a safe, enjoyable and thoroughly interesting destination, including for families. There is something for everyone in Peru, and Peru offers a spectacular family-friendly vacation for those with children of all ages.
BONUS: How to prepare a family vacation to Peru
Below we'll give you tips on how to prepare for your family vacation to Peru. Travelling to Peru with Kids or Teens is different than travelling by yourself and with a good preparation you make the most of your family vacation in Peru.
If you have any questions about tours, prices or itineraries, you can always contact a representative from Orange Nation!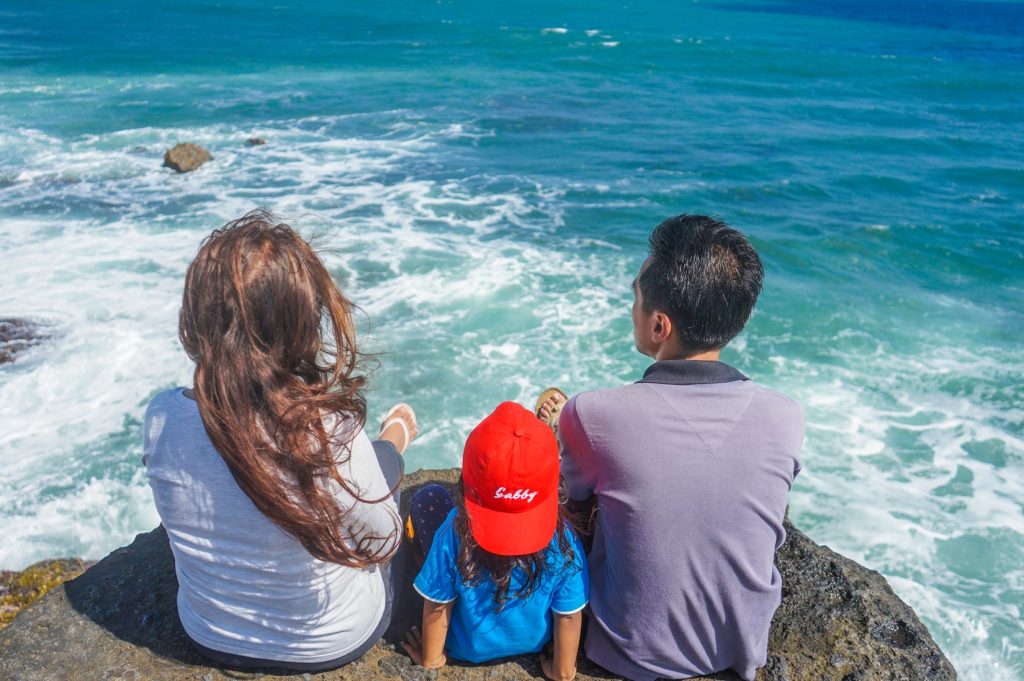 Here are some practical tips for travelling with children in Peru! Prepare for your family trip to Peru:
1.Pack only the essentials
First and foremost, pack in advance anything you might need. You can add any items you forget as time passes. But you need to be careful not to over pack. Pack as little as possible.
2.Take it slow
Everything takes longer than expected when traveling with children. Getting through customs and security can be a nightmare, if you don´t have the necessary documentation in easy access. Checking in for flight can be another time consuming activity. And finally some activities especially with large groups can include long lines and waiting times.
3.Prebook as much as possible.
Planning ahead can help alleviate a lot of stress. From hotels to tours. However, when booking flights within Peru, we recommend booking them inside the country from local websites for the best deals in prices.
4.Outline trip to the entire family.
This lessens anxiety in children tremendously. Tell them what to expect at different stages of the trip and spell out in clear terms expected behavior's. Unless you are giving your child the latest tour under the Christmas tree, keep surprises to a minimum.
5.Pack extra sets of clothes, diapers and snacks
Try to pack snacks you know your children love, hangry children are no fun. Give snacks as a distraction between meals, long journeys and activities with a lot of empty spaces in between. You or your kids may need extra clothes due to rain, accidents, spills, or getting muddy or dirty. Always have an extra set of clothes in your day bag, especially for layering. The weather is very unpredictable in Peru and can change within minutes. You can also bring a zip-lock or plastic bag to store dirty clothes. You should also travel with extra diapers. Having a few extra diapers is better than having too few at the end of the day.
6.Pay extra for a quality product
There is nothing worse than being stuck in a disorganized tour with a lot of unnecessary and costly delays . To add to that, if the tour doesn't have the correct gear for small children could lead to an unsafe situation. The children can get fussy and anxious in an uncertain situation and environment. Cutting corners when choosing a tour operator can lead to extremely dangerous situation that could have easily been avoided.
7.Ask for discounts
Many agencies offer discounts based on the children´s ages. Children under 2 are usually at no charge. 2 to 13 year old's can get a decent discount. Finally, student discounts are a norm in many places, as long as you have a valid student card or ISIC card.
8.Be flexible
Things can easily go wrong. Accept what you cannot change or control. Remember many things are unpredictable, things like changing weather conditions can derail plans considerably. There is no value in stressing over things that cannot be changed, go with the flow whenever possible.
9.Safety and Security
Of course as a parent this is for sure your number one priority. Research any specifically recommended safety guidelines for the town or tour. When choosing your accommodation, choose neighborhoods that have been tried and tested and are saturated with other tourists. When selecting a tour company, go for one that has well established record and experienced in working with a variety of families.
10.Easy access to contact information and emergency numbers
Keep your contact information on you and your child´s person at all times. Some of that information can include, your nearest embassy/consulate contact number and address, nearest police station, your hotel´s physical address and next of kin.
11.Bring medication from home
Countries use different names for medications, some of those names you might recognize. Firstly, if anyone uses prescription medication, its a good idea to bring enough from home to last the entire travel. Next, is using medication you are familiar with and are certain will not course any allergic reactions and are age appropriate. Some medication to consider is medication for altitude sickness, headaches, upset stomachs, allergies, fevers and motion sickness.
12.Research what documents you need before travelling
Some countries need not only a child's passport but also their birth certificates or permission to travel from both parents so that the migrations office knows that you have the right to leave or enter the country with the children.
13.Note important information
If you are anticipating a language barrier, its advisable to write down any support needs in both English and the local language. You could consider things like allergies, special dietary needs (vegan, gluten-free, lactose intolerance ..etc.) and physical and mental needs.